Be Military Fit today announced SUPPORT OUR PARAS as its new charity partner as part of our commitment to transforming the lives of military veterans. SUPPORT OUR PARAS is a charity which supports The Parachute Regiment through the welfare of serving soldiers and families and those affected by recent operations, and through the maintenance of its Regimental ethos, spirit and heritage.
Be Military Fit will work with SUPPORT OUR PARAS to promote fundraising events, including the PARAS'10, to the BMF community for participation and fundraising. This new partnership will raise awareness of both brands and make a valuable contribution to the veterans from one the UK's most elite Regiments.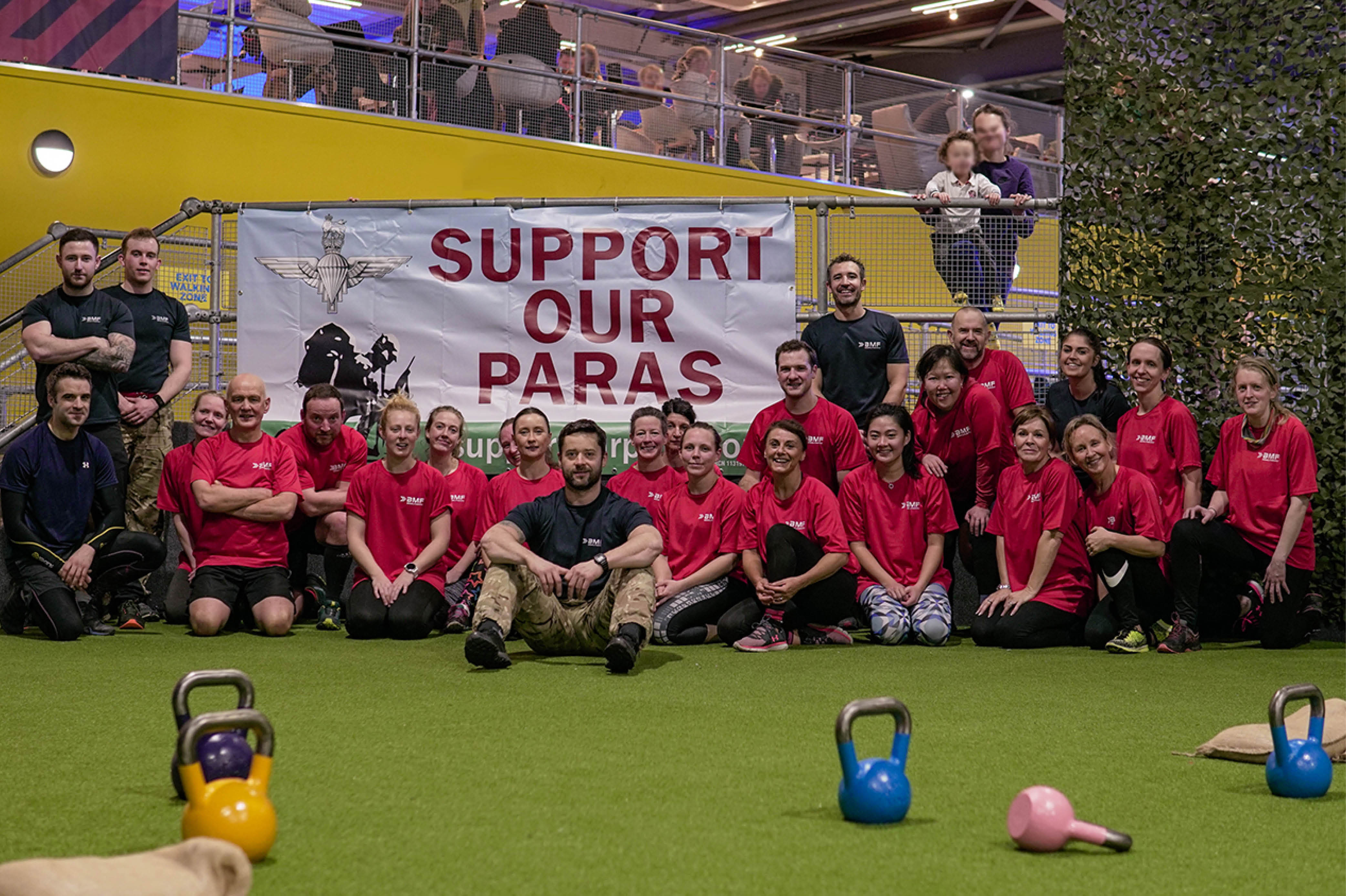 Be Military Fit's charitable partnerships are part of the company's commitment to the Armed Forces Covenant and its pledge to provide employment opportunities for service leavers and free membership for veterans.
Ivan Rowlatt, BMF Operations Director said "BMF are very proud to align with a charity that supports one of the most prestigious and high-performance Regiments in the British Army. Recognising the legacy of operations in Iraq and Afghanistan, and operations that will no doubt arise again in the future, it is critical that we continue to support charities who are aligned with those who defend our sovereignty and values. I sincerely hope that all those associated with BMF embrace this charity and where possible contribute to its valuable work. Participation in the PARAS'10 race will be a fun and competitive charity event that will provide a fantastic start point for this relationship."
Stephen Cooper, Director of Charity, SUPPORT OUR PARAS which organises PARAS'10 said: "Since 2008, PARAS'10 is an authentic military challenge which enables the public to test itself against the exacting standards of Parachute Regiment fitness and have a memorable day out too, as well as raising money for our charity and others. It is great to partner with BMF who understand both our regimental ethos, from direct personal experience, and also our charitable mission to support our soldiers and families."
About SUPPORT OUR PARAS
SUPPORT OUR PARAS provide welfare assistance to serving soldiers and families to complement or fill the gaps in State provision, as well as supporting vital aspects of the Regiment's daily life and history. This support includes funding:
· Mobility equipment and disability conversion of vehicles
· Support for mental and physical health
· Support for dependents in distress
· Courses to assist soldier's transition into civilian life
· Sporting equipment for wounded and Regimental teams
· Adventure Training for serving troops
· Assistance with travel and other costs on compassionate grounds
· Memorials to those who have served
Visit WWW.SUPPORTOURPARAS.ORG for more information.