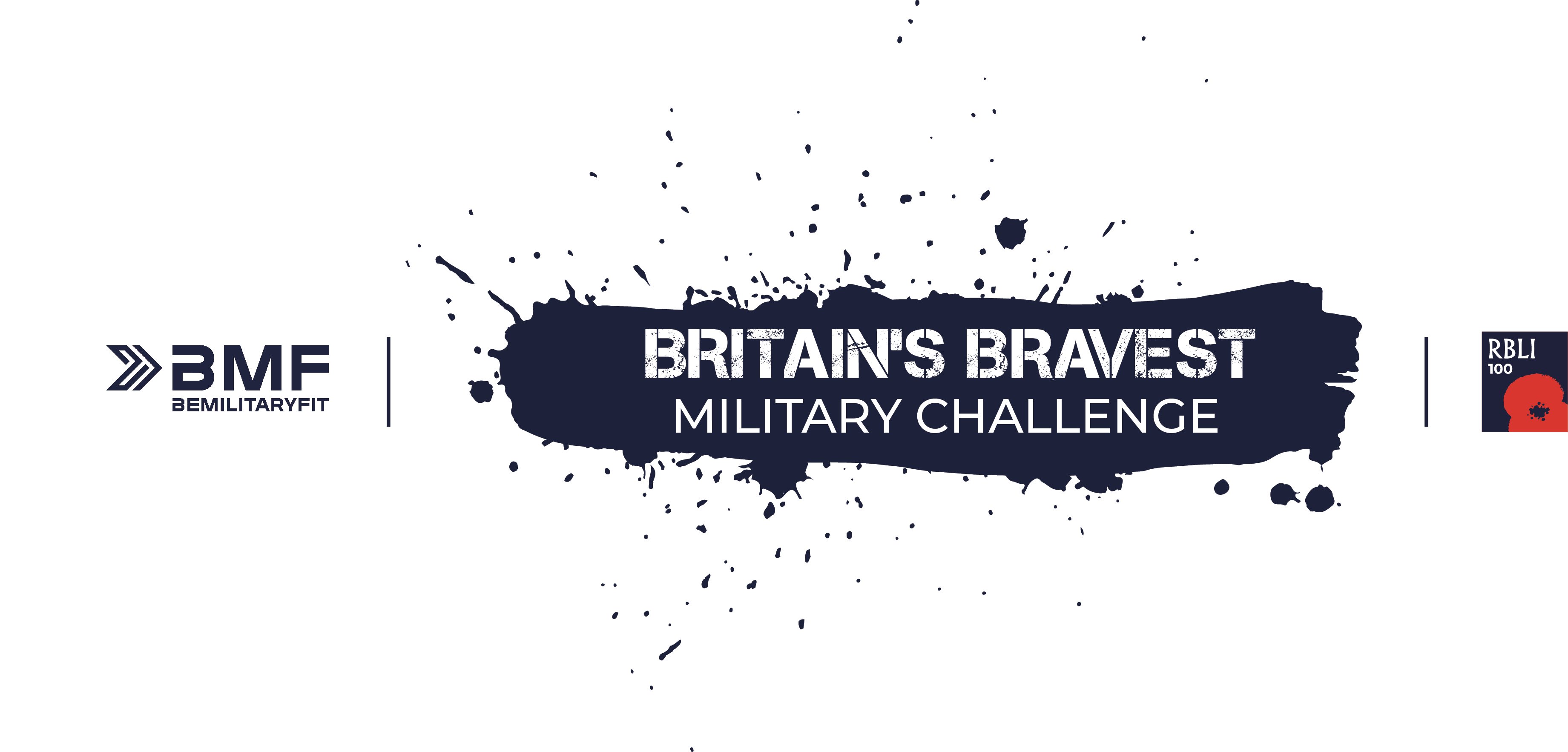 Be Military Fit has joined forces with Royal British Legion Industries (RBLI) to launch Britain's Bravest Military Challenge, a mass participation event taking place at 20 locations around the UK.
Test yourself by taking on Britain's Bravest Military Challenge on Saturday 28th September 2019. Designed by military leaders to give you an authentic experience like no other, you will take on military based challenges, which will push you to be the best you can be.
Britain's Bravest Military Challenge is FREE for BMF Members.
As a Military Challenge Recruit, your next task is to start fundraising towards your £100 target to celebrate 100 years of Royal British Legion Industries (RBLI) helping veterans. The money you raise will support the life changing work of RBLI, whose mission is to support the UK's most vulnerable veterans and their families to regain their independence.
Getting started:
Setting up a justgiving.com page is a great way to start your fundraising and ask for sponsorship. To make it nice and easy, we have created a quick link which cuts out a few steps and makes it easy to set up. Follow this link to set up your Justgiving page
We're here to help:
RBLI have also created a downloadable Britain's Bravest Military Challenge toolkit that includes paper sponsorship forms you can print off and 100 ideas to help you raise £100. Click HERE for your fundraising pack.
If you would like any help or RBLI materials to support your fundraising or further info. about this event please contact: fundraising@rbli.co.uk or call 01622 795966
On the day of the event you will undertake:
Unique challenges
Military mission based workouts/exercises
Team based ops
Mission Based Workout - Format:
Insertion. This will simulate the move into battle, carrying equipment and moving in teams with a 1-2 km run to main exercise area.
Battle exercises. This will simulate the rigours of battle and will be run as a high intensity military circuit with shuttle runs, down-ups, casualty carries and equipment carries.
Extraction. This will simulate a rapid move away from the battle area and will incorporate a casualty evacuation; a team focused element with stretcher carries and log runs.
This event is suitable for all abilities and open to participants aged 16+.
Each participant will receive a dri-fit 'Britain's Bravest Military Challenge' technical t-shirt to wear on the day.
TERMS AND CONDITIONS
By accepting a place in Britain's Bravest Military Challenge you are agreeing to contact from both BMF & RBLI in regard to the event on the 28th September 2019.
You are committing to raising the minimum sponsorship target set by RBLI & BMF of £100 (excluding Gift Aid) with the help & support of RBLI's fundraising team. You have until 28th November 2019 (2 months after the event) to reach this target.
KEEPING IN TOUCH
RBLI would like to keep you updated about RBLI's work going forward, through our quarterly newsletter which includes information about future events and the difference your fundraising makes. Upon sign up you will be given the options to keep in touch.
Please read RBLI's privacy policy HERE.
You can withdraw your consent to be contacted at any time by emailing: fundraising@rbli.co.uk or calling 01622 795966.