BMF are proud to be the main sponsor of the Parachute Regiment Triathlon Team and following a successful race in the Middle East the team are ready for another big event! BMF welcomes members to join us for a challenging session on the bike at Box Hill, Surrey. It is by no means the biggest hill in the UK but it has become a popular riders hangout after its use in many elite level road races.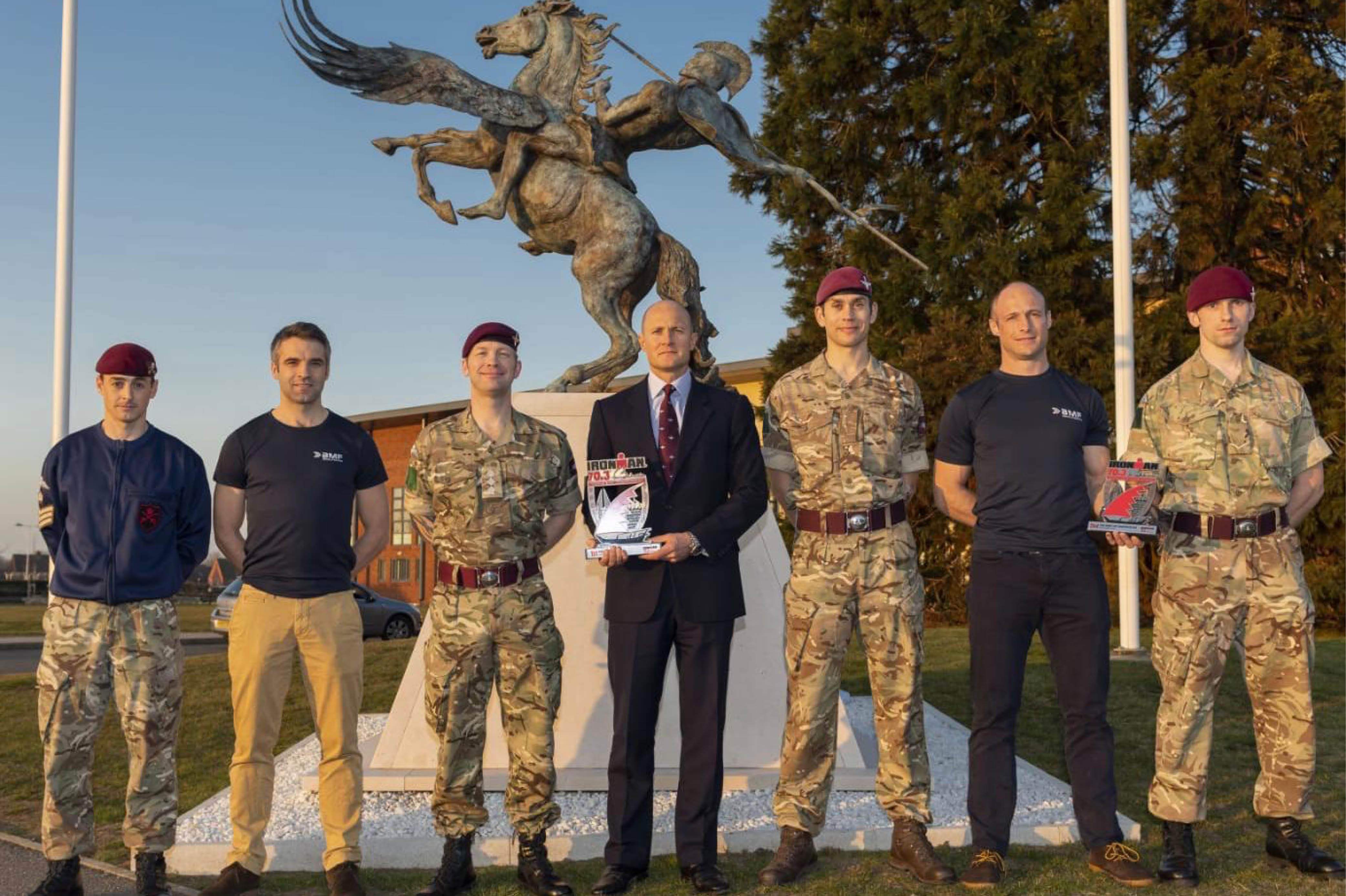 The team would like to welcome up to 40 riders to join them on their training lap session where the aim is to be the most consistent climber across a 2-hour period. All levels can take part and the group will be split into 3 or 4 depending on their splits after the first hill. Each group will then ride with one or two of the Tri team athletes so when you get some respite on the flat you can have a good natter and learn about their experiences in their last competition in Bahrain.
After 2-hours of fun on the hill there'll be a chance to enjoy a coffee and cake with the BMF and the Tri team before departing for home or joining BMF once again for an easy ride around the Surrey hills.
Event Details:
Date: 19th May 2019
Event Briefing: 08:30
Event start: 09:00
Event finish: 11:00 (for the box hill training laps)
14:00 (finish for ride out in Surrey with BMF)
Both sections will finish at the top of Box Hill at the Box Hill Café and Visitor Centre.
Location: Box Hill Café and Visitor Centre, Box Hill, Nr Dorking, Surrey KT20 7LB
Getting there:
It is your responsibility to get to the meeting point. There is paid for parking available at the visitor centre. It is your responsibility to find suitable parking.
How to Register:
You must register for this event as we have a cap (40) on the number of riders.
Sign Up via Eventbrite.
Cost:
FREE
Important Information:
This is a fun ride with the tri team and not a race or competition. Awards will be given to the most consistent riders and those that behave themselves! We would like to stress that riding on the road comes with great risk and those attending the event must be experienced riders who are comfortable riding with others.
Riders will need to use Strava to allow us to analyse the most consistent riders as this will be based on their splits of Box Hill. Each group of riders will re-group during the loop and return to the start of the hill for the next split. Caution should always be taken, especially on downhill sections or at periods of heavy road traffic. Care and attention for all other riders is essential.