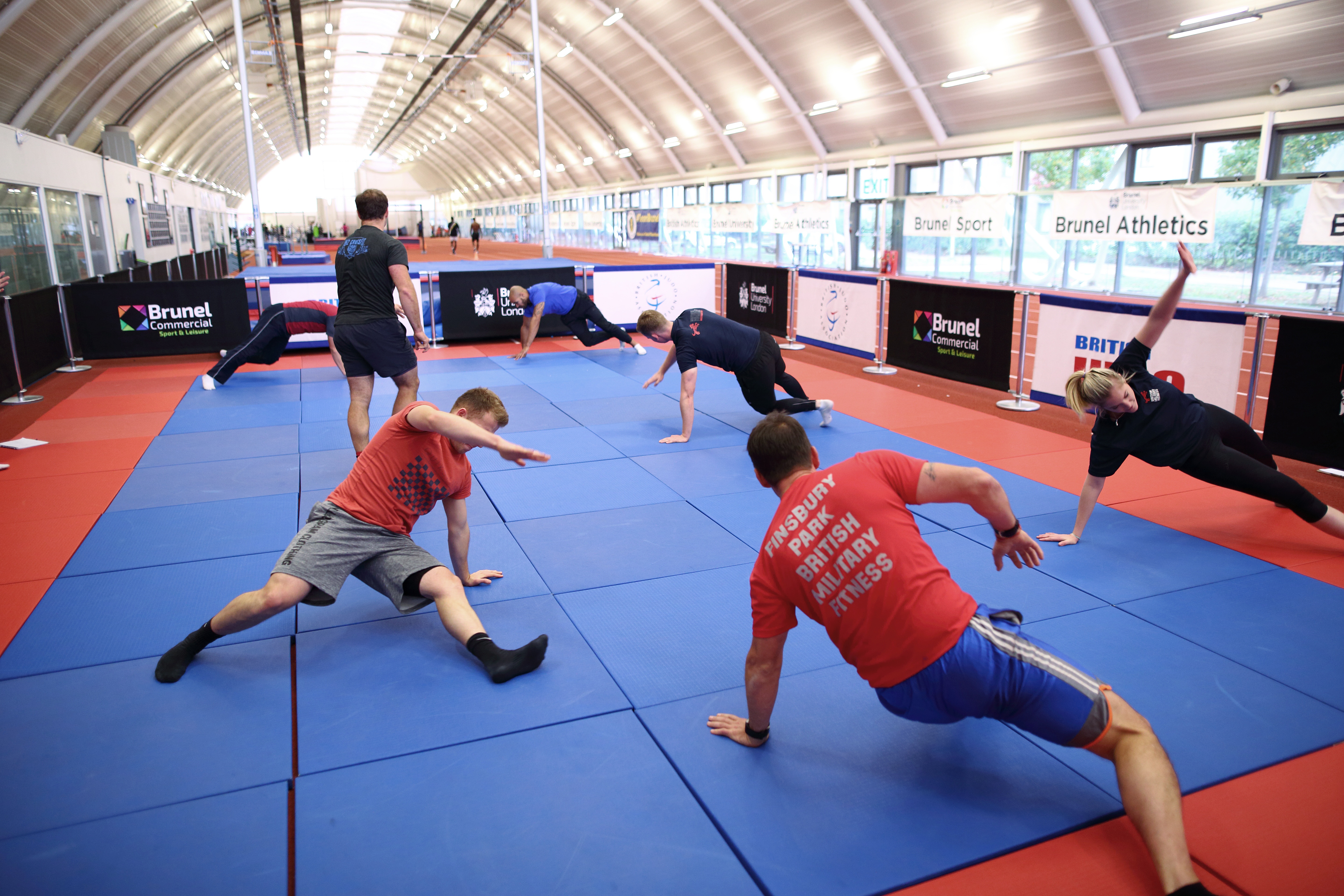 In our bid to get the nation fit, we're expanding our class venues to a number of indoor venues this October. Our outdoor classes will continue to operate, but these additional venues offer something for those who would rather a warmer, brighter venue to train in over the winter months.
Just like our outdoor sessions, the classes are designed to offer an authentic military style of fitness led by our highly-trained BMF instructors. The classes are ideal for members who are looking for an alternative to training in all weather conditions. They are also great as added variety to our outdoor classes and offer just as fun and challenging a workout.
Hopefully on those cold and wet nights when you are searching for motivation, our indoor classes can help you keep your fitness on track.
Please click on the links below to find out more information on opening dates and venue information at a location near you:
Military PTI's traditionally learned their trade working in a sports hall delivering military style PT and their ability to ensure each class is fun, challenging and varied is second to none. Come along and try them out!