RBLI – Britain's Bravest Challenge – September 2019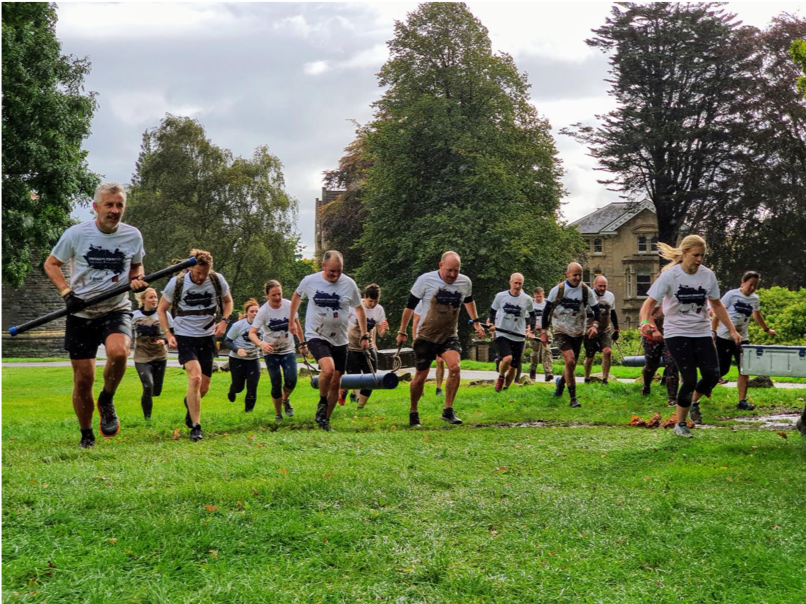 On the 28thSeptember, BMF joined forces with RBLI (Royal British Legion Industries) to create an experience like no other - Britain's Bravest Military Challenge. We have worked with military leaders to create the most authentic experience possible. Participants took on demanding military-based challenges and training drills, requiring them to dig deep in a series of fun but physically demanding physical and mental challenges.
A huge, thank you to the 20 BMF Parks that took part across the country. All together BMF managed to raise a massive £19,000 for a fantastic cause. What an amazing achievement!
Daniel Nevitt – Our amazing BMFer from Maidstone shares his story of BMF and Britain's Bravest.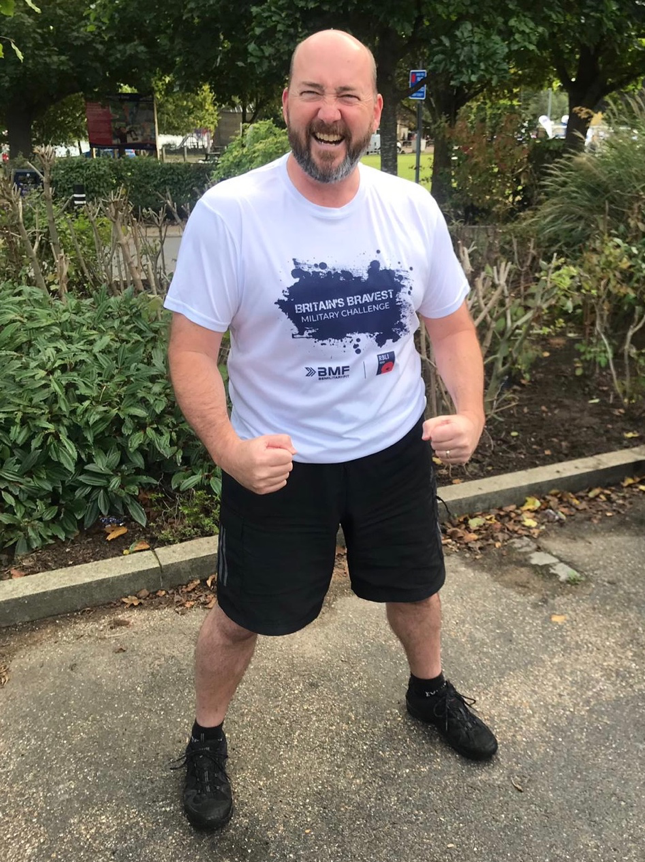 "I'd been training in Tae Kwon Do for five years and attained my 1st degree black belt and competed at the World Championships. I enjoyed the martial art classes but they were held in a windowless sports hall on a concrete floor. I wanted fresh air - to get outdoors and up my fitness levels. I'd been following Ant Middleton (know from his TV series 'SAS : who dares wins') on social media and he was promoting his 'Mind Over Muscle' Day Camps held at Woolwich Barracks - this looked like the perfect opportunity to see if this was for me! I signed up for the first event in June, it was really tough but I loved the format and type of exercises that are possible. From there I looked for more local events, and my wife spotted an advert in the newspaper for the RBLI/BMF Military Challenge. I'm a big fan of the work of the RBLI and raising funds for the new centenary village was a great cause.
In total I raised £635 from family, friends and work colleagues - everyone was really generous. In preparation for the event I wanted to continue the 'boot camp' style training and looked into the local BMF group - also held at Mote Park. It looked like a great fit, and I quickly felt part of the group. The instructors were great, and the team effort is a great motivator. I really noticed my fitness levels improve in leaps and bounds, particularly cardio. The Challenge event was well organised and my training, together with already being part of BMF, really helped."
Jeremy Bearder – Instructor
"Finsbury Park was a fantastic atomshepere! We counted 59 on the day, it was great to see such a good turnout. We had members from Alexandra Palace, Enfield, Barnet, Shoreditch, Victoria Park and all over London participating in this tough challenge. We started with a box formation, mobility and preparation phase and then we kicked off with the main bulk of the mission-based workout and ended it with the final charge back to base!"
Insertion. This simulated the move into battle, carrying equipment and moving in teams with a 1-2 km run to main exercise area.
Battle exercises. This simulated the rigours of battle and was run as a high intensity military circuit with shuttle runs, casualty carries, and equipment carries.
Extraction. This simulated a rapid move away from the battle area and incorporated a casualty evacuation; a team focused element with stretcher carries and log runs.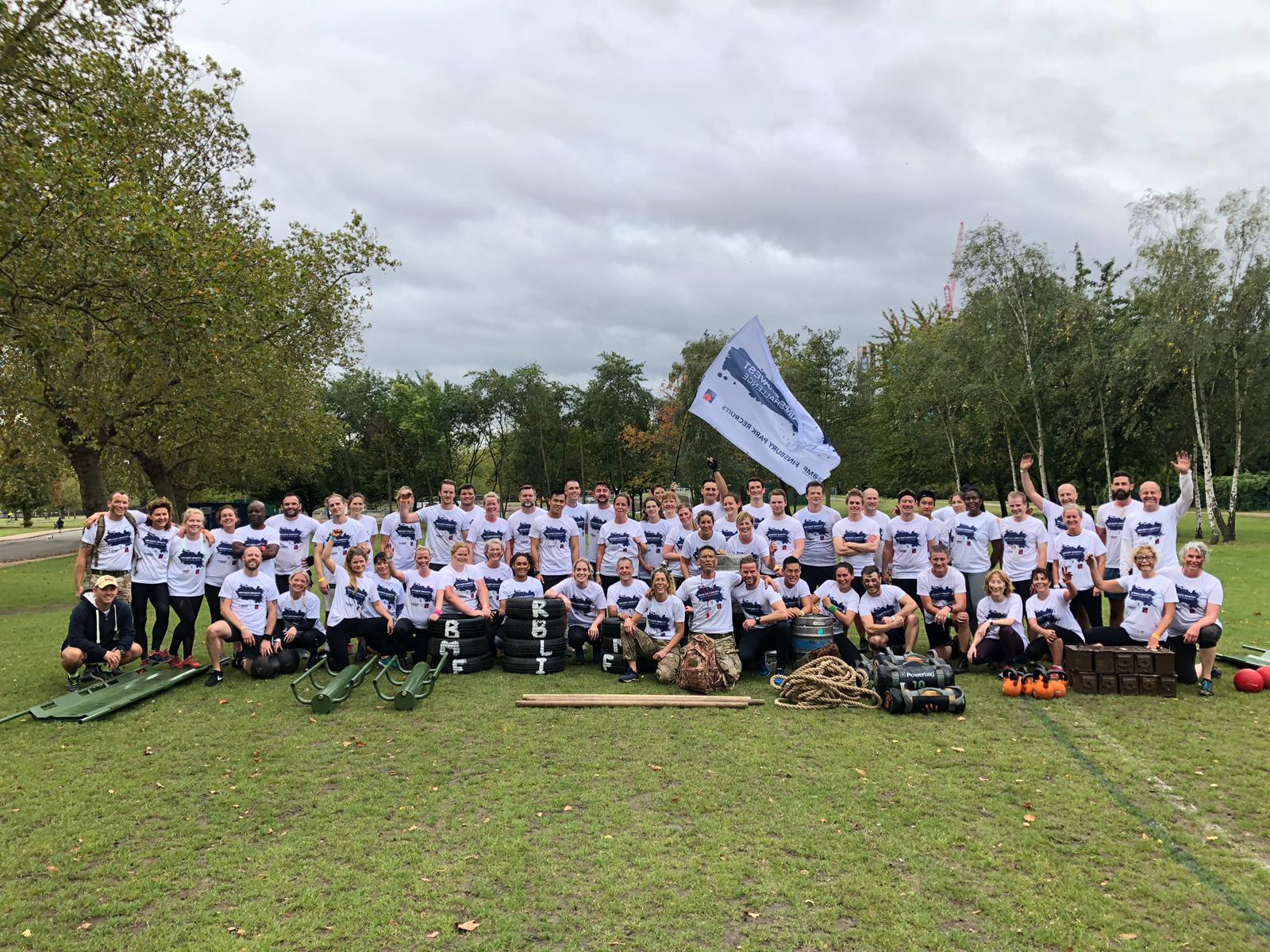 Thank you to everyone who participated, you absolutely smashed the day!
Sign up for your first free BMF session!