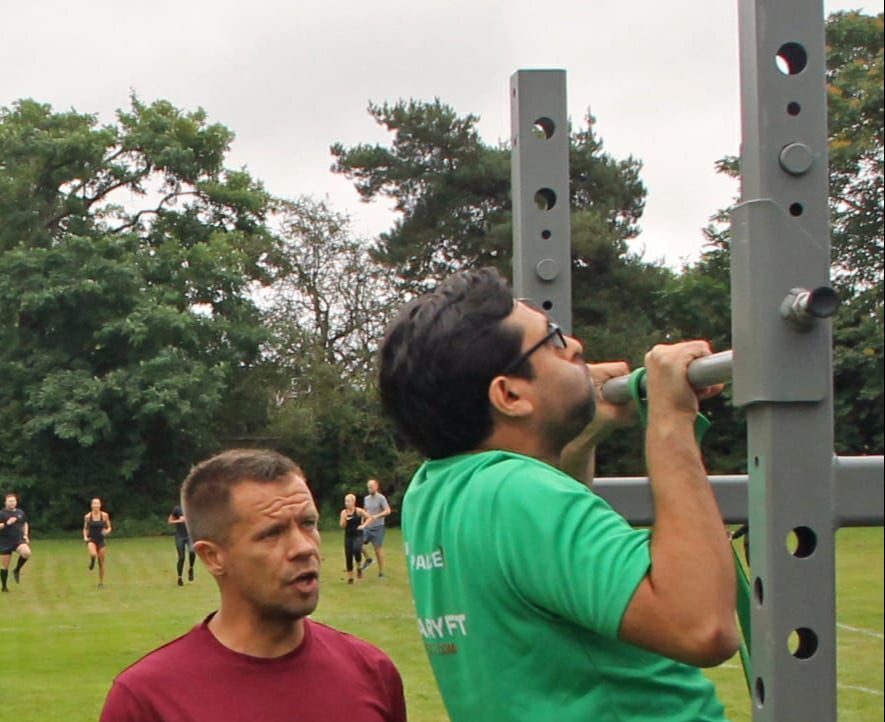 "12 months later, I feel great!" - Wasim's story
Meet Wasim. He joined BMF over 12 months ago….

This is his story…
I joined BMF Crystal Palace in November 2020. I was aware that I was 'unfit' having put on extra weight during covid - with poor diet and lack of any real exercise a brutal combination. I'm a headteacher working in inner London and had plenty of excuses to be too tired to go out for a run or have the time to make a healthy dinner. I had also continued to travel into London for work during lockdown and became more health conscious during the pandemic. This all changed after my trial session in late October.

That trial session was an eye opener. I struggled with everything, even the warmup and had sore legs for a couple of days after. Sean though was a brilliant instructor and inspired me to continue, motivating me to return the following week. All instructors and members have been really encouraging when it would have been easy for me to give up.

I love the variety of the sessions, especially at BMF Urban. The added use of MyZone at Urban really helps me to push myself even further. Despite not being a natural runner, my favourite class must be the weekly BMF crossrun.

12 months later I feel great, both physically and mentally. I've lost over 2 stone (30lbs) in weight and miss it when I'm not training at BMF. I'm proud of my achievements over the last year but have set myself new goals and continue to push myself with support from the BMF community. I genuinely believe that if I can do it, anyone can!