Malcolm - Victoria Park, London
"Shortly after completing the London Marathon several years ago, I broke my leg and I was told that I would struggle to run again.
I took it upon myself to venture out and test the diverse selection of classes on offer in London. I tried Bootcamps, Spinning, Yoga, TRX, Circuits as well as many others. Ultimately, I found the best all-round body workout was BMF!! The quality of the Instructors is unbeatable, they take it upon themselves to ensure you are getting the most out of your work out, checking on form and enabling you to achieve your own goals. The motivation, energy, and competitiveness, empowers members to challenge themselves and gain results.
BMF got me up to strength rapidly and the leg recovered just fine. Last year the new Park Manager, Stu Clark, introduced running club as an optional FREE extra to BMF, which enabled me to do 7 half marathons in 2019. This year already, I have achieved a lifelong goal of completing a 5km run in sub 20 minutes, with a time of 19m 57s. The next goal is 10km in under 40 minutes and a half marathon in under 90 minutes. I know BMF will get me there!!"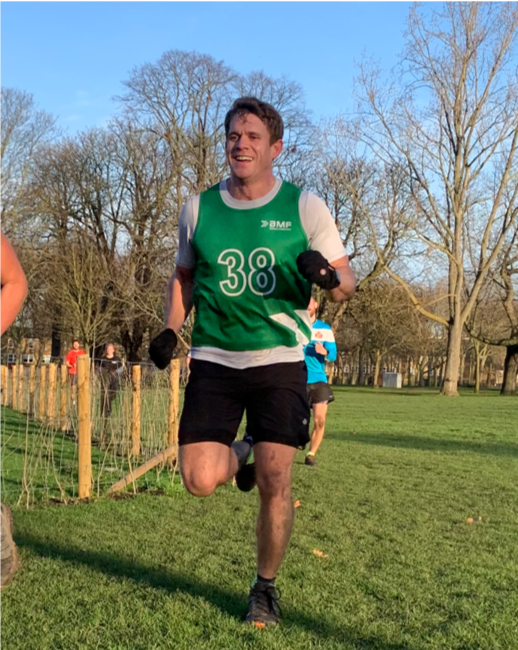 Stu Clark – Franchise Owner & Instructor
"I met Malcolm over a year ago and it was quite obvious that he was a very able green with an amazing fitness level, however, I have seen him grow as an athlete through the addition of our running club into his program (held at Victoria Park on Tuesday evenings at 7pm). Malcolm has a tenacious attitude towards pushing himself beyond the limits which I find infectious and encourages other members to do the same regardless of their bib colour. Hitting a sub-20-minute 5K is an amazing result, particularly as Malcolm does carry a fair amount of lean mass and is a strong guy, so it's even more amazing. For me, Malcolm has proved that by integrating our BMF programs into a balanced workout schedule, regardless of your ability or level you can still improve and make marginal gains that have a big impact on your ability, lifestyle, and general well-being."
What are your 2020 fitness goals? 💪
Sign up for your first FREE session
#IAMBMF
Follow Victoria Park, London on Social Media - Instagram & Facebook