Last week was Marines' Training Week with BMF. We have had lots of exciting online events happening and we were delighted to welcome legendary Marine, Scotty Mills, former Head of Physical Training, Performance and Sport for the Royal Marines, to lead our exercise programme throughout the week.
We adapted the Marine's fitness tests to work for BMF in Lockdown and provide our members with a focus for each day. You can catch up on the highlights of the week below, so you don't miss out!
We are also delighted to announce a formal partnership with the Royal Marines Charity to help support enabling Marines and their families to overcome their challenges, which include life changing injury, life limiting illness, mental illness, transition to civilian life and even poverty. We are extremely excited to start developing this partnership and creating more BMF events to support this charity. We will be working with the RMC during this difficult time to help support them and get people active at home.
If you enjoyed Marines Training Week and would like to make a difference, shout out your support by making a donation to keep the charity going.

ABOUT THE ROYAL MARINES – BY SCOTTY MILLS
The Royal Marines are a highly trained force that operate worldwide; often as 'first on the ground' theatre entry troops. Being the UK's Commando and Amphibious force, the Royal Marines are continually held at very high readiness for rapid response and threat neutralisation including the ability to deal with a wide spectrum of threats and security challenges.
"Life in the Royal Marines is tough, and it all starts down at Lympstone in Devon, where you embark on the longest and hardest infantry training in the world. The 32-week training course consists of progressive elements where you are taught, coached and mentored in a raft of military skills from PT to fieldcraft, first aid to weapon training. Throughout training you learn about the Corps, its ethos, values and standards (which have remained unchanged) and more about the Commando qualities which you are expected to demonstrate at every stage of training; and every day thereafter through your entire career. The 4 main Commando qualities of courage, determination, unselfishness and cheerfulness will be tested throughout in your quest to earn the coveted Royal Marines 'Green Beret'."
"The final 6 weeks of RM training ramps up the stakes in all respects. The field exercises are tough where you are expected to be an effective team member and even lead whilst carrying 40kg across different types of terrain up to 20km overnight. It culminates in a 10-day final exercise that encapsulates everything that you have done to date. Your movement is in amphibious craft or helicopters and the tasks are multifaceted and require copious amounts of commando spirit. This phase culminates 2-weeks of live firing prior to conducting the FOUR world-famous Royal Marines Commando Tests; which must be competed on consecutive days.
The 9-mile speed march – you and your 'Troop' must cover 9 miles in 90 minutes carrying 30lbs kit.
Endurance Course – 2 ½ miles of underwater tunnels and obstacles. Contains the famous fully submerged water sheep-dip. Must run up and back '4-miles each way' to Woodbury Common, culminates in a live shoot to ensure you've looked after your weapon properly.
Tarzan & Assault Course – Both courses completed back to back within 13 mins. The Tarzan course is 30 feet in the air requiring both skill and confidence at height. The assault course contains 12 obstacles and finishes at the 30ft wall to be scaled without a harness or safety equipment.
The 30-Miler – Conducted across the entirety of Dartmoor in all conditions carrying full field weight. To be navigated as a team within 8 hours (7 for Officers).
"You may be thinking this is brutal, but you have to remember what we are training for, and why! We consistently take every trainee to their maximal output, expecting them to push the boundaries of what is possible for them. We aren't looking for the fastest or fittest, we are looking for young people who have the state of mind to never ever give up! We measure this by pushing them hard, making them cold, wet, tired and hungry, then by physically degrading them prior to asking them to conduct complex activity together as part of a team."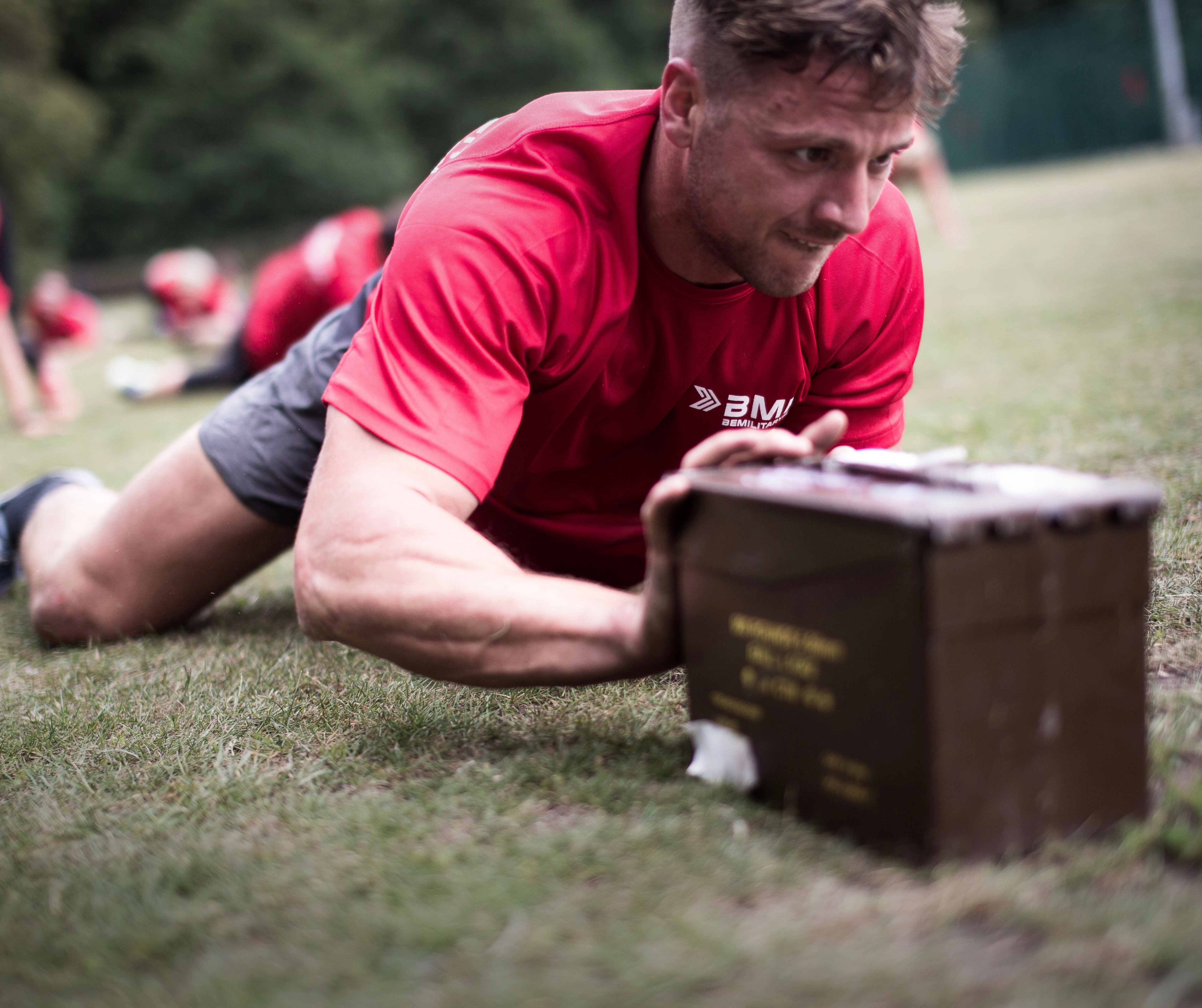 BMF – MARINES TRAINING WEEK - highlights