Regular exercise is one of the most effective ways to look after your body. Low-impact activity like walking for fitness is a fantastic way to get frequent exercise during the week without the risk of becoming overwhelmed or injuring yourself.
Any positive change in your exercise regime is great but walking in particular can be one of the most effective steps (pun intended) towards living a healthier lifestyle. Here's how:
It's a gateway activity
Whether you're new to regular exercise, haven't done much physical activity in a while or are looking to keep fit but reduce the intensity of your workouts; walking is a low-risk, high-reward way to get yourself into the habit of working out a few times a week.
Instead of jumping right into marathon training, start by familiarising yourself with an exercise schedule that works for you. Avoid the risk of injury or a loss of interest by lacing up your walking shoes before you don your rugby boots. Once you're used to getting active, it's far easier to step up the intensity of your exercise.

Regularity is key
There's a wealth of information that suggests keeping a consistent workout schedule is one of the most positive changes you can make for a healthier lifestyle. Choosing a low-impact mobility exercise like walking means that it's easier to keep to that schedule without dreading your workout sessions. Making exercise a habit can mean stronger bones and muscles, a healthier heart and a smaller number popping up on those scales!
Walking aids the mind as well as the body. Getting outside as often as possible has been shown to massively benefit mental health, with a recent study suggesting that the positive effects of going on a walk can last up to seven hours. If you're someone that's susceptible to depression or anxiety regular walks have a life-changing impact on your mood.
Tracy's story
We've seen first-hand experience of the difference regular exercise can make. After suffering from a stroke during The Major mud run, Manchester-based BMFer Tracy Hughes made a swift recovery thanks to her physical fitness.
Tracy had done the Major before and felt in fine fettle, having just become a red bib (intermediate) BMF member. She had been attending several classes a week for two years, which made all the difference.
Towards the end of the race, Tracy started to feel unwell. It quickly became clear that something was wrong, and she was rushed to hospital. After being diagnosed and treated at Leeds General Hospital, she was sent to the stroke unit at Manchester's Fairfield Hospital to be closer to home and for further tests. She was then allowed to return home for continued rehab – in time for her granddaughter's first birthday!
Regular exercise was likely behind Tracy's happy ending. In her own words, 'My doctors and physio said to me that it's because I was fit I've made such a good, speedy recovery.' Her dedication to consistent fitness meant less time in hospital and a quicker return to her family.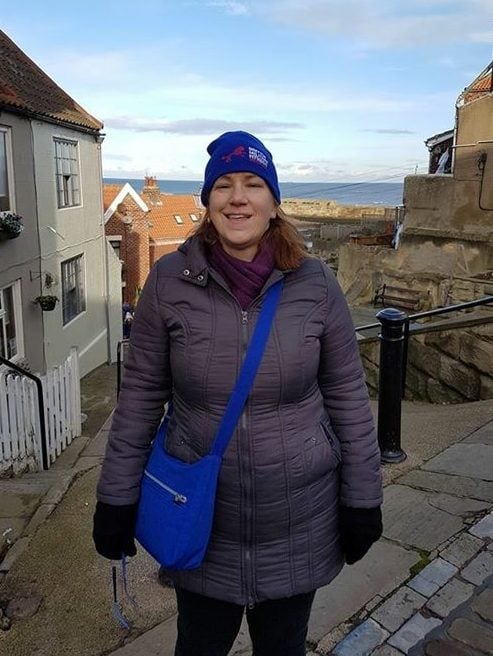 Gabi Field, Head of Community & Events Fundraising at the Stroke Association, told us that 'At least half of strokes could be prevented if people made simple lifestyle changes, such as keeping blood pressure under control, eating healthily and taking regular exercise.'
Tracy's exercise regime with BMF didn't just benefit her physically, though. She added that while in hospital, she 'really missed the other BMF members because I've become friends with a lot of them and they've been really great.' Working out with others a few times a week can aid motivation, boost your mood and form supportive friendships. Join a program or get walking with friends to improve your health and safeguard your future!