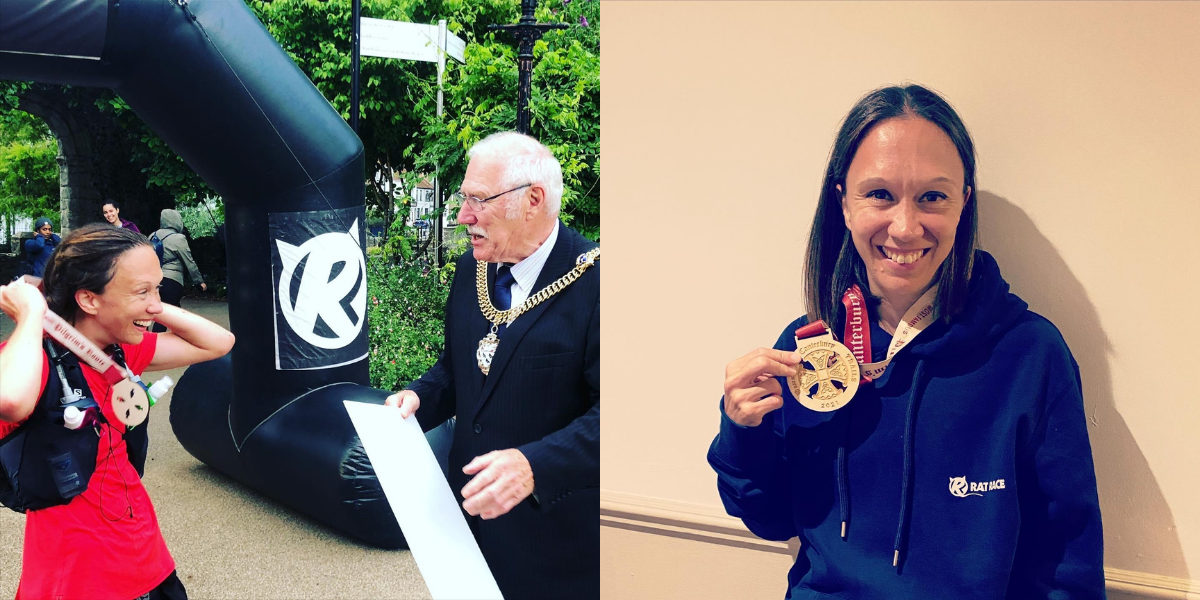 From BMF Beginner to Undefeated Ultramarathoner: Amy's Journey.
When Amy first gained enough confidence to attend a BMF session, she'd never anticipated just how far those first steps would take her. Transforming during classes at BMF Hyde Park, Amy has shared with us an insight into her BMF journey, after recently taking part in her first 100k ultramarathon: The Rat Race.
When signing up for the London to Canterbury race, Amy had initially believed that her participation in the event would be achievement enough.
Not only did Amy complete the event of incredible stamina and endurance, but she placed first in the race and second overall!
Here's what Amy said about her journey to ultramarathon success with BMF:
THE DAILY COMMUTE.
"BMF Hyde Park is a very convenient mid-point for my daily commute, which makes it a great location to train at. I've jogged leisurely for a while, but my consistency has been patchy, and I've never much enjoyed a gym atmosphere after finding it quite impersonal with so many mirrors and performance statistics.
GAINING CONFIDENCE.
I'd seen the BMF Hyde Park van on my way to work, but I'd been intimidated to join classes because I didn't think I'd be fit enough. After a bit of running in lockdown, I got the confidence to sign up for a trial and Jackson and the members couldn't have been more welcoming and reassuring.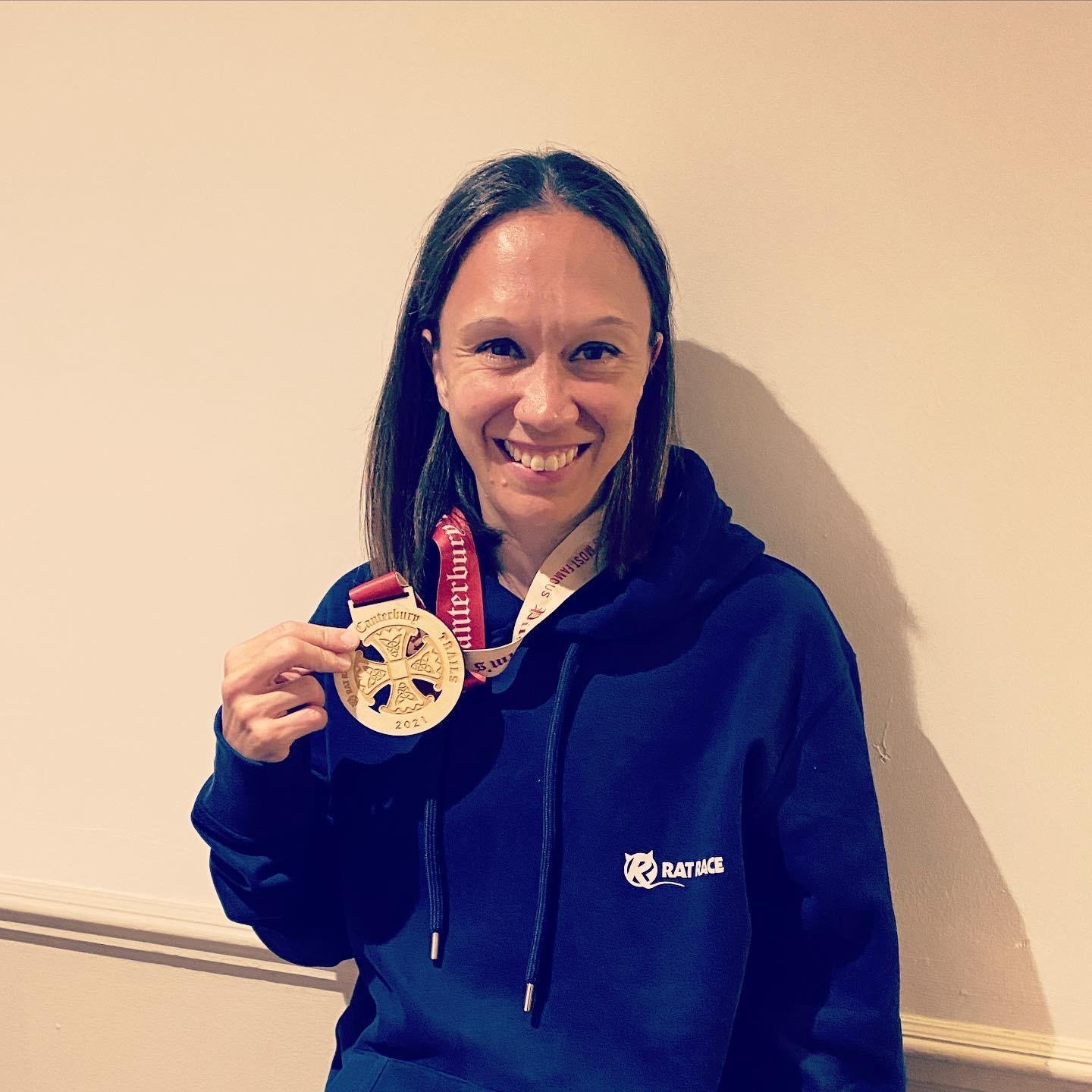 AMY'S JOURNEY.
I've been going to BMF Hyde Park for the last four months, aiming for 2-3 times per week. My favourite class is CrossRun: exactly where I started. The class is very relaxed and sociable, and definitely gave me the confidence to then try Military Fit. It's been a good balance of tough but fun and has undoubtedly improved my overall fitness and endurance.
AIMING FURTHER.
I signed up to an ultramarathon race during lockdown, honestly because I was getting a bit claustrophobic and click happy. My intention then was to walk and jog the distance because I simply wanted an event in the calendar to look forward to and give me motivation. It wasn't until a few weeks beforehand when I decided to try and jog the whole way. This was purely because I'd invited friends and family to the finish line and didn't want them waiting late into the night for me!
TRAINING WITH BMF.
Joining BMF has been the best decision I've made this year. I absolutely love it and bore everyone I know raving about the classes, trainers and members. Having weekly classes to routinely attend means that I slack-off less, and I now even have the fear of missing out!
OUR INSTRUCTOR.
Jackson is a gentle giant. He's tough and pushes us to achieve more than we think we can. He's also always encouraging and able to lighten the mood when we're struggling. We certainly think we have one of the best trainers!
A SPECIAL THANKS.
I'd just like to say a massive thank you to Jackson, Richie and all of the members of the BMF Hyde Park community who have encouraged me to keep training and have been so enthusiastic in celebrating my successes. I certainly didn't anticipate my time or results, but I'm now ready for some R&R before I think about any other wild endeavors!"
INSPIRATION.
Amy's journey from BMF beginner to undefeatable ultramarathoner is a true inspiration to not only her confidence, determination, but the encouraging support found within the BMF Family community.
BMF is for everyone, no matter your fitness level or ability.
Find your nearest venue here: https://www.bemilitaryfit.com/search-venue