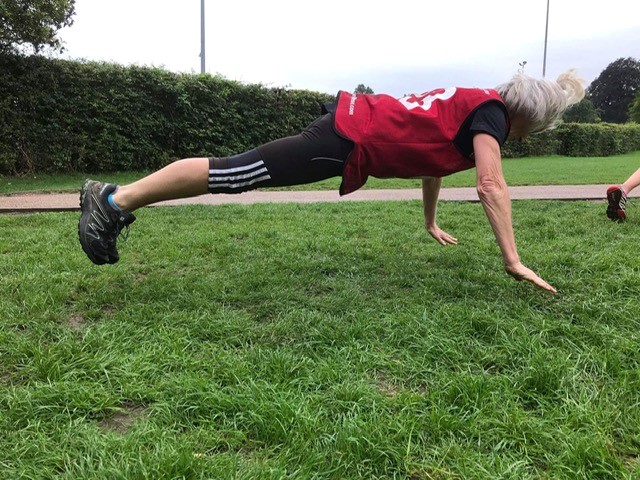 CONSISTENCY IS KEY: HOW MEMBER LAURELLE STAYED STRONG WITH BMF
The BMF Family is full of inspiring women who use their strength and resilience to empower themselves and others to achieve beyond their physical potential.
St. Albans member Laurelle has shared her journey with BMF. Demonstrating continued self-growth and determination, Laurelle has remained consistent with her BMF training over the years, despite challenges along the way.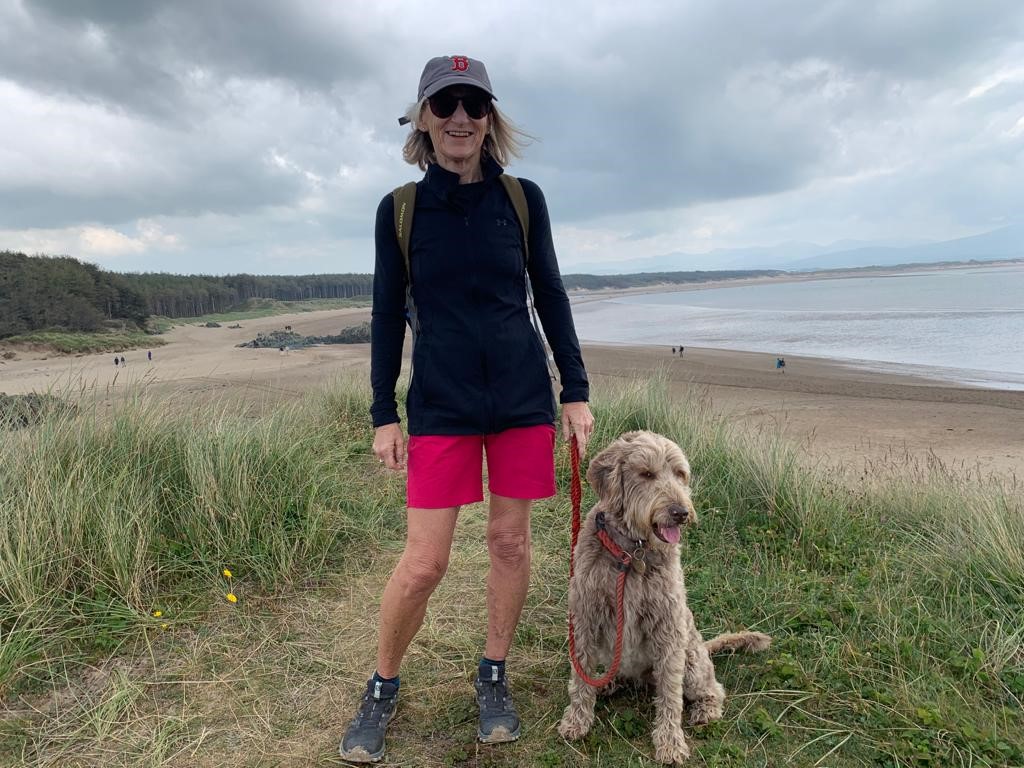 LAURELLE'S JOURNEY:
"I'm Laurelle, I'm 66 years old and I've been a member of BMF for 9 years!
I've always been very fit, active, and made time for exercise. Finding BMF St. Albans was like finding something a little different: exercise outdoors with likeminded, friendly people.
SUDDEN LIFE CHANGES
In November 2019, my world suddenly changed when I had a heart attack whilst exercising. I was rushed to Harefield hospital where within two hours, I'd had a stent fitted. Though shocking, I was incredibly determined not to let this event define me.
After several weeks of rehabilitation, I was luckily given the green light to resume my usual exercise routine.
ALONG CAME BMF
BMF Urban St. Albans appeared into my life as a perfect, niche gym. Initially, I participated in online classes before moving into the gym itself.
There's plenty of variety and challenges within each of the classes offered. The gym energizes me, with my consistent favourite classes being Strong and Compound. I've built up to five classes a week, always feeling totally invigorated at the end of each and every class.
My MyZone heart rate monitor is an extremely useful addition to my workout, ensuring I don't overexert myself. Even if I'm not watching it, I know that the instructors are!
LEADING INSPIRATION
I have to say a massive thank you to Stuart Clarke and his excellent team. Instructors Matt and Jack are not only extremely knowledgeable, but truly motivational and encouraging. They really do want to ensure you can be the best you possibly can.
My fitness journey is continuing as I learn and improve, but most importantly, I'm still loving it!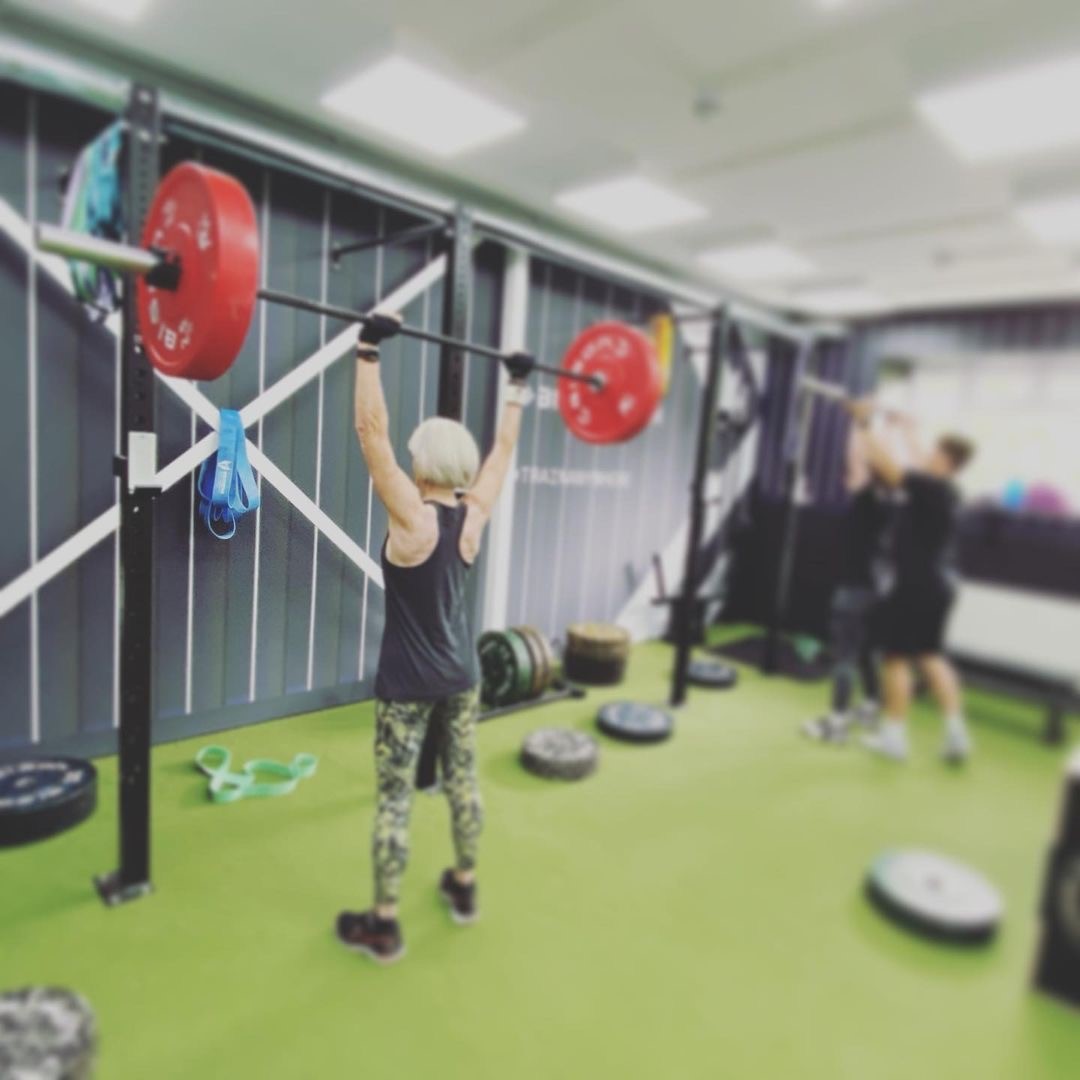 WORDS OF ENCOURAGEMENT
Stuart Clark, BMF St. Albans owner perfectly describes the connectivity and encouragement offered to members as part of the BMF Family:
"I met Laurelle on my very first session instructing at BMF St. Albans, after taking it over in November 2019. Little did I know that just 10 minutes into a warmup she would be experiencing a heart attack and would inevitably be rushed to hospital.
In hindsight, I think she would admit that it was lucky this happened whilst in a group environment, surrounded by people who cared about each other.
Rarely, and I really do mean very rarely, do you meet someone with the resilience, mindset and full on 'ballsy-ness' that Laurelle possesses. Though I am reluctant to mention the fact that she is 66 years old, if there's anyone out there who can take inspiration from this, then it'll have done some good!
Nothing stops Laurelle from improving. It's difficult to explain just quite how inspiring she is, especially as she has no idea of the impact she has on the other members of all ages and backgrounds.
More than anything, she is an amazing example of what exercise and consistency can do to help you into retirement, keep you mobile and connected to a community. Not to mention her impressive quick wit and superb banter!
Every time I see her name on my class list, I feel that little bit more excited about instructing and coaching. Laurelle, I salute you. BMF would be a much less interesting and inspiring venture without you in our BMF Family!".
WE'RE HERE FOR YOU TOO
The BMF community is full of members, owners and instructors who want to support your journey towards a healthier and more active lifestyle.
Building a consistent training routine is a great way to develop your fitness over time, and with BMF, be part of an amazing community of inspiring individuals.
If you're feeling motivated by Laurelle's strength and resilience, find your closest venue here and see just what you can achieve as part of the BMF Family: