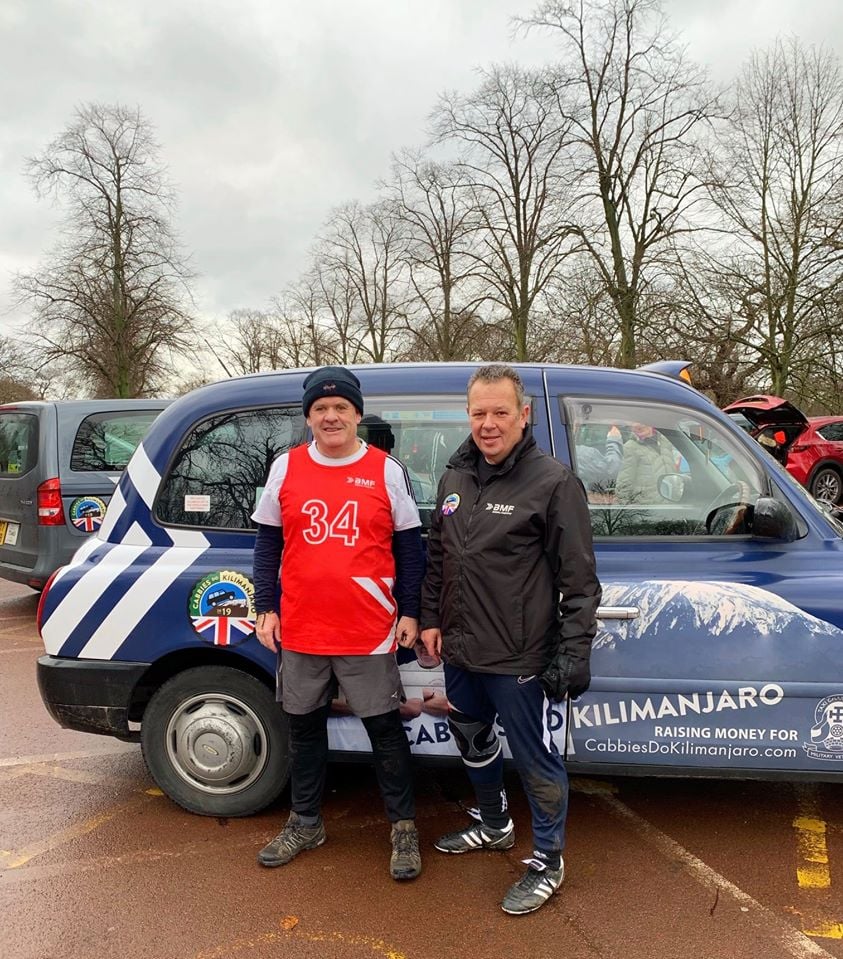 CABBIES DO KILIMANJARO ARE SMASHING THE LOCKDOWN TRAINING
Cabbies do Kilimanjaro came back from a memory packed trip of a lifetime from Tanzania. They did it, from Fat Cabbies to Challenge Conquerers but they haven't by any means finished what they started...
Last year, we trained London Cabbies to climb Mount Kilimanjaro to raise money for the The Taxi Charity for Military Veterans. BMF gave the cabbies a year's free training to support their challenge to help improve their fitness and lose 25 stone.
The cabbies had a complete body transformation, improved their fitness whilst training with BMF and successfully made it to the summit of Mount Kilimanjaro - the highest mountain in Africa.
This year, they're going BIGGER and BETTER. They have recruited 20 London cabbies to not only climb to the top of Kilimanjaro but also Mount Meru. They are supporting a different charity this year The Taxi Drivers Charity for Children, a well established charity that was formed in 1928 helping London's disabled and underprivileged children, 25% of the money we raise will go to a Tanzanian children's charity. The charity are well known for taking special needs and disadvantaged children and their carers for fun days out.
BMF is proudly sponsoring the Cabbies training again to prepare them for the road ahead, and we can't wait to watch them summit both mountains in October 2020. Fingers crossed with the current COVID-19 situation!
Read more about the cabbies training below.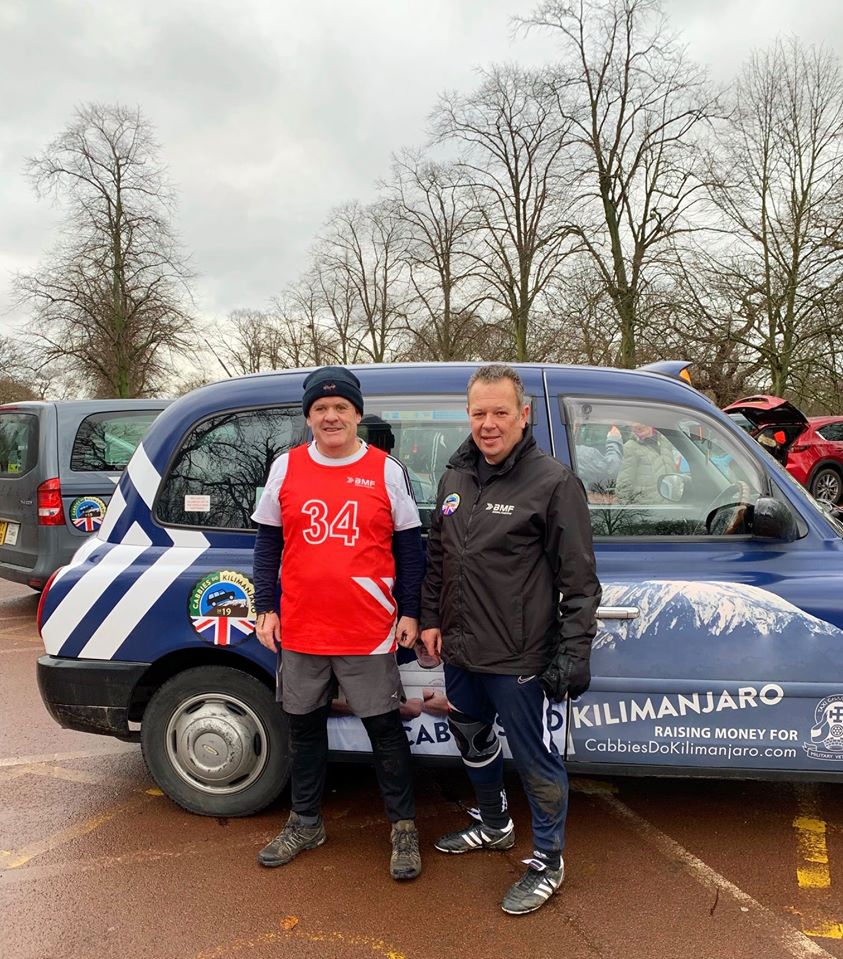 Before COVID-19, all of the cabbies managed to make a trip out to the peak district for a 2 day training hike...
"Rucksacks on, boots tied and mars bars packed we set off. We had to work as a team today, day 1 had already shown that we all walked at different speeds, styles and rest breaks needed to be set and used so that no one was waiting around for too long, getting cold and a decent pace could be set for all. This was the 1st time the whole team was out together and we did not make it easy for them, what's the point as we are preparing to climb Kilimanjaro 19,380ft. It was soon clear we had a good bunch of people here, a range of all ages, shapes, sizes but with a few things in common, the dream to climb Kili, a good heart and a great attitude. The weather was kind, much kinder than it had been on the 1st day with wind, rain and even sleet at the peak of Kinder but today was perfect, no wind, little bit of sun and not too hot.
We could not have been more pleased with how it turned out, it was a long old 5hr 20min, 10 mile slog over tough terrain, some of these big hearted Cabbies had never done anything like this before, but they were helping each other along, encouraging each other and even some laughing and banter going on. It was happening before our very eyes. CabbiesDoKilimanjaro2020 were were forming, gelling it was fantastic feeling and we were proud to be part of it.The next 6 months are not going to be easy, everyone has to stay focused with their eye on the ball but they had done it, kept to their word, reached the standard we had set and all with a smile on their faces, WELL DONE ladies and gents, you should all be proud of yourselves."
"Annie James (left in the video above) is our surprise package this year. She was a regular at BMF in Hyde Park before the lockdown. We awarded her the trophy for the best all round performance in the peak district for her grit, determination and attitude. She is continuing to lose weight through lockdown and is an inspiration to all." - John Dilane
Read below to find out how the cabbies are coping with training during lockdown...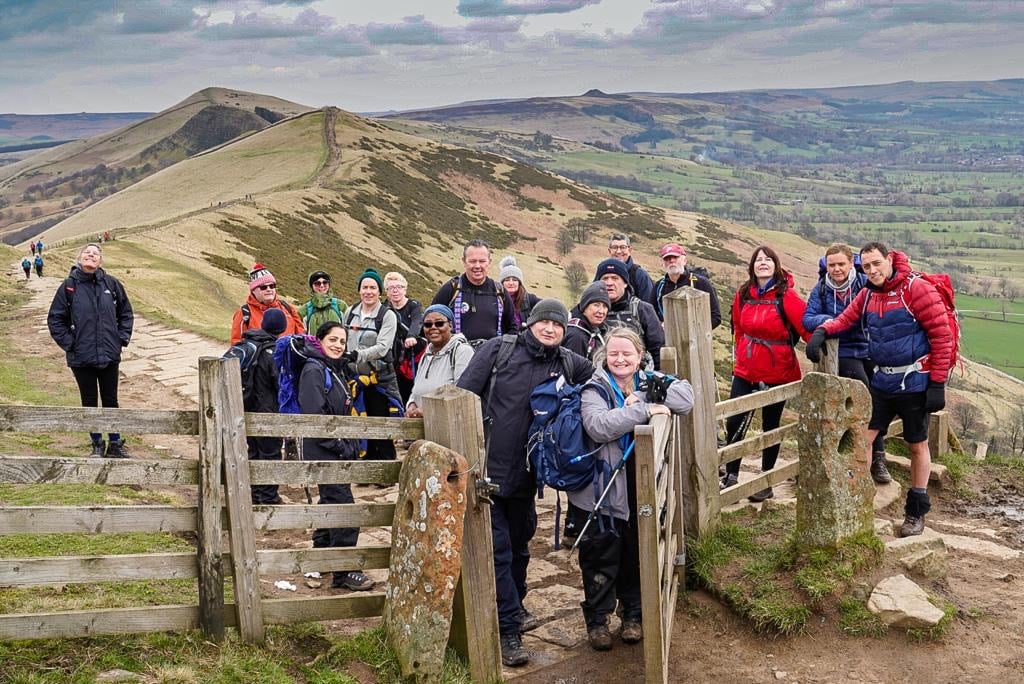 The Cabbies are still hoping to to go to Tanzania in October with the whole team. They will carry on preparations to climb Meru and Kilimanjaro regardless of the outcome.
"Everyone is trying their best to remain positive and keep fitness levels improving although it is difficult in the current situation. We all miss attending the park sessions with BMF, however we are all thoroughly enjoying the BMF AT HOME programme and it is great for keeping the motivation going, keeping active and it is great to be a part of this amazing, supportive BMF community."
Both Annie and June are both joining daily online sessions with BMF, they are both Hyde Park fans and regulars.
"I managed to pick up a calf strain, but I am luck enough that my BMF franchisee at Bromley (Simon Hughes) is also a sports therapist and he has kindly offered to give me some online physio via zoom. So hopefully I will be back doing his fantastic online sessions soon!" - John Dilane
"We can't thank BMF enough for their continued support with our training. The Instructors have been absolutely fantastic, especially during this difficult time. BMF is a place for everyone, no matter your ability. We hope we get the opportunity to put all of our training to the test."
Donate to the London Taxi Charity for Children via this LINK