WHAT IS BMF URBAN?
BMF Urban is the latest edition of our #1 outdoor fitness brand. Urban combines military methodology with cutting edge sports science. Our workouts combine all-round fitness training, heart-rate monitoring, physical challenges, team training, and competitions. Head over to our web page to see the full range of workouts:
www.bemilitaryfit.com/bmfurban-bps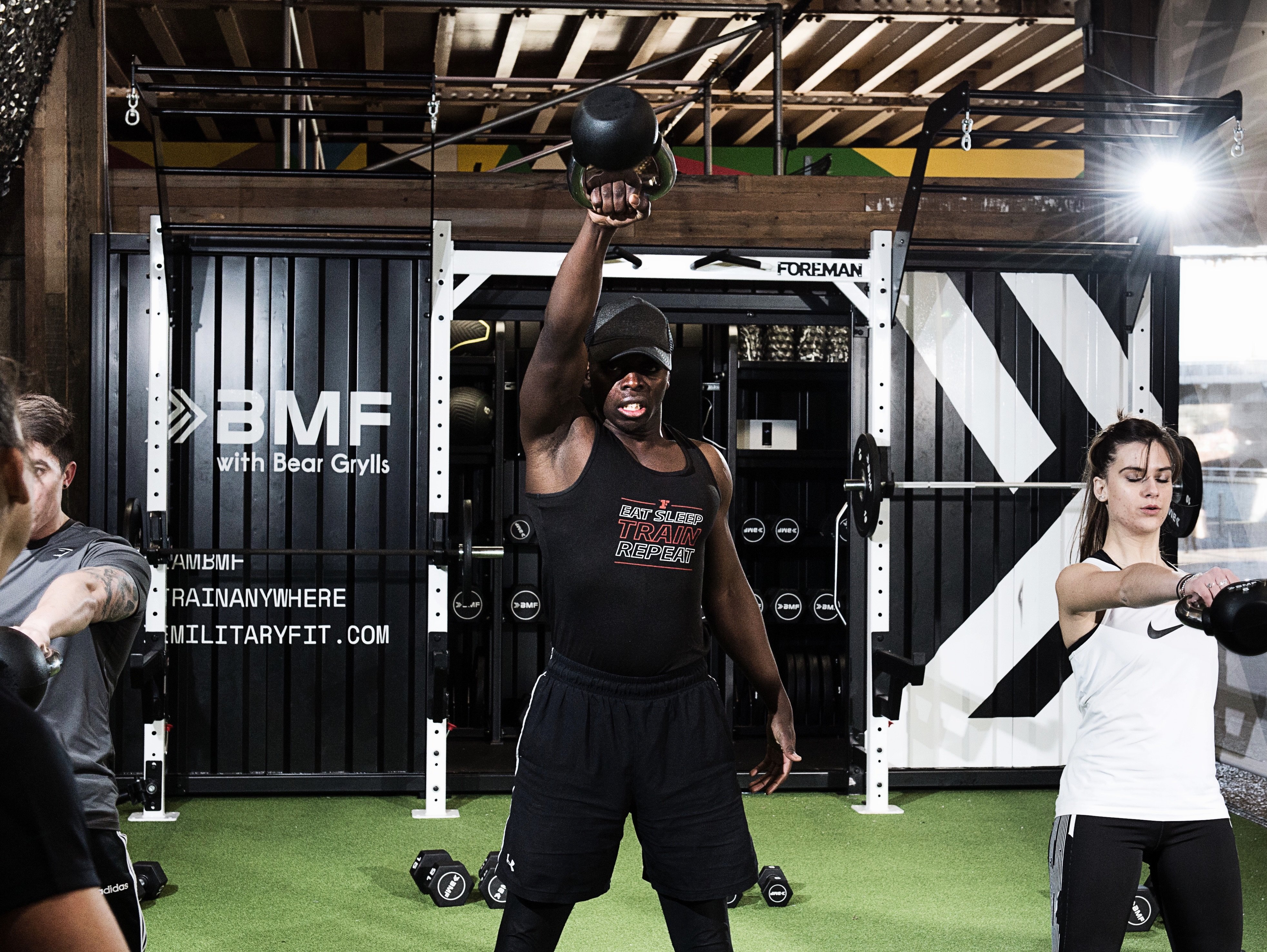 The Urban timetable is made up of a variety of classes that are designed to improve overall fitness and to develop mental resilience. Participants are encouraged to wear a MyZone heart rate monitor to ensure the Instructor can monitor exactly how hard they are working. There is a strict focus on performing exercises correctly to ensure participants maximise their results whilst minimising any risk of injury.
BMF Urban contains a wide range of high-end kit such as Olympic barbells, kettlebells, mace bells, atlas sand balls, trap bars and much more!
To find out more about Urban on the ground you can read our full interview with our Urban GM Gary J. Wardle blow.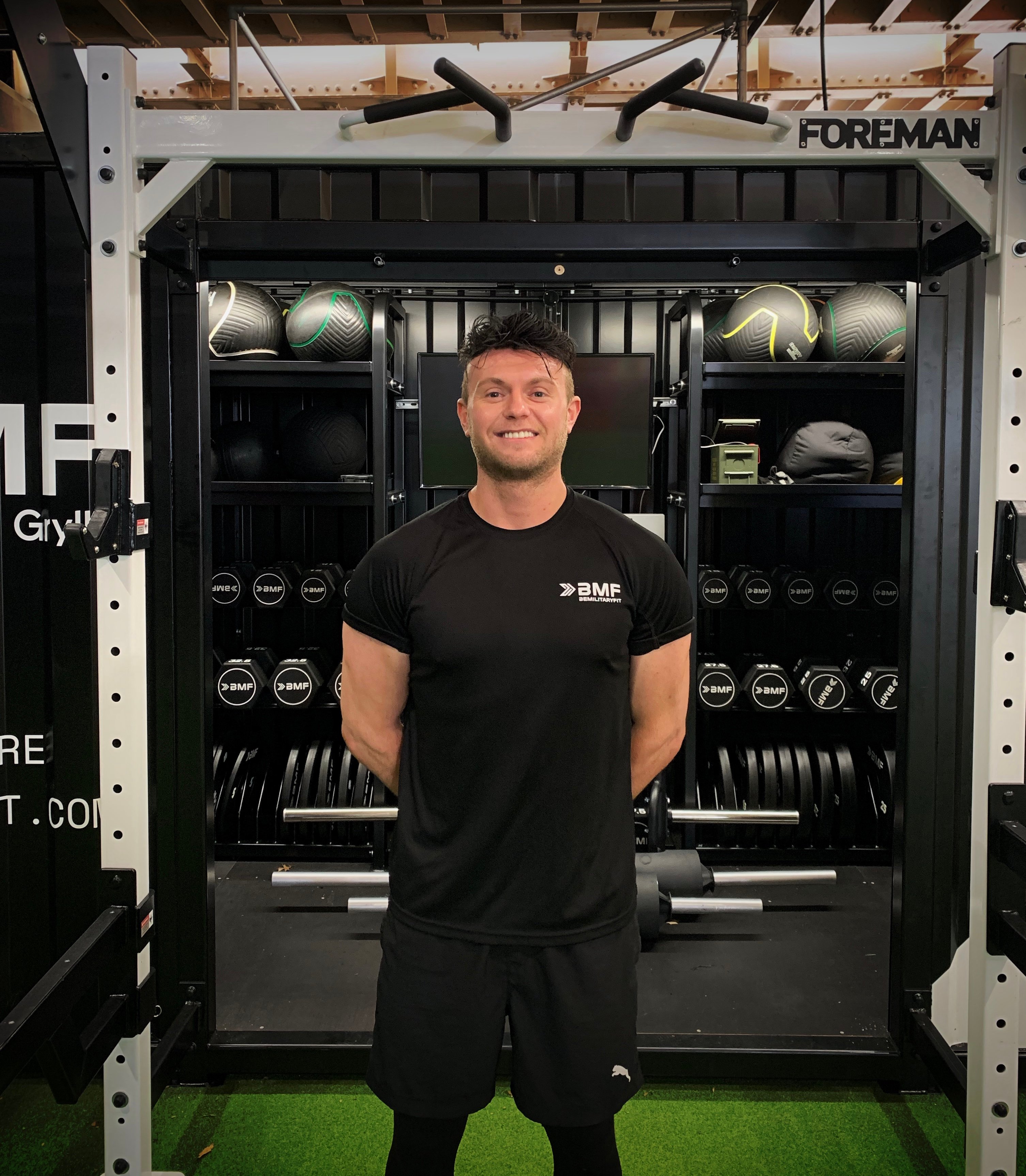 WHAT IS YOUR FAVOURITE THING ABOUT BMF URBAN?
"There are many things that I love about Urban, but the one I love the most is that we are encouraging more people to exercise outdoors and test their limits both mentally and physically. Urban isn't your standard gym body pump class - it's far from that. Urban is TOUGH! If someone arrives late the whole class does burpees, If I catch someone finishing a set early the whole class does burpees, if I think someone isn't training hard enough the whole class does burpees. I really put a big focus on developing mental resilience to create stronger individuals. I firmly believe that creating a strong mindset in the gym will help you in all areas of your life."
WHAT CLASSES DO YOU OFFER?
"We offer 6 different classes which range from strength-focused classes to high-intensity interval training. Take a look at our workouts HERE.
WHAT HAS THE CUSTOMER RESPONSE BEEN?
"Customers absolutely love our Urban classes! We have a number of members who have become raving fans and brought their friends along to sign up, to be a part of this amazing movement. One issue we are currently facing is some members of the public feel intimidated by the brand, particularly due to the military factor. Although our classes are tough, they're designed for all ages and abilities and we vary the intensity accordingly. You shouldn't be intimidated by military methodology, our brand was born out of the military and we maintain the style of training because it's the most effective and efficient way to get fit. I want us to be seen in a positive light and be an attractive choice for the current UK fitness market. The latest studies show that 80% of regular gym goers are GenZ or Millennials and that runs in line with our current membership base here at BMF Urban so we must be doing something right."
HAVE YOU HAD ANY SUCCESS STORIES?
"We have only been operating for 4 weeks so it's still early days, but I've got a few members who are achieving great results already. One member that springs to mind is Cameron, he's a guy in his young twenties fresh out university who lived a very sedentary lifestyle. I think the only exercise he got was walking down to his local boozer. 3 weeks in he's lost 13 pounds and has limited his alcohol consumption to weekends only. His results are so good that all 3 of his housemates have become members!"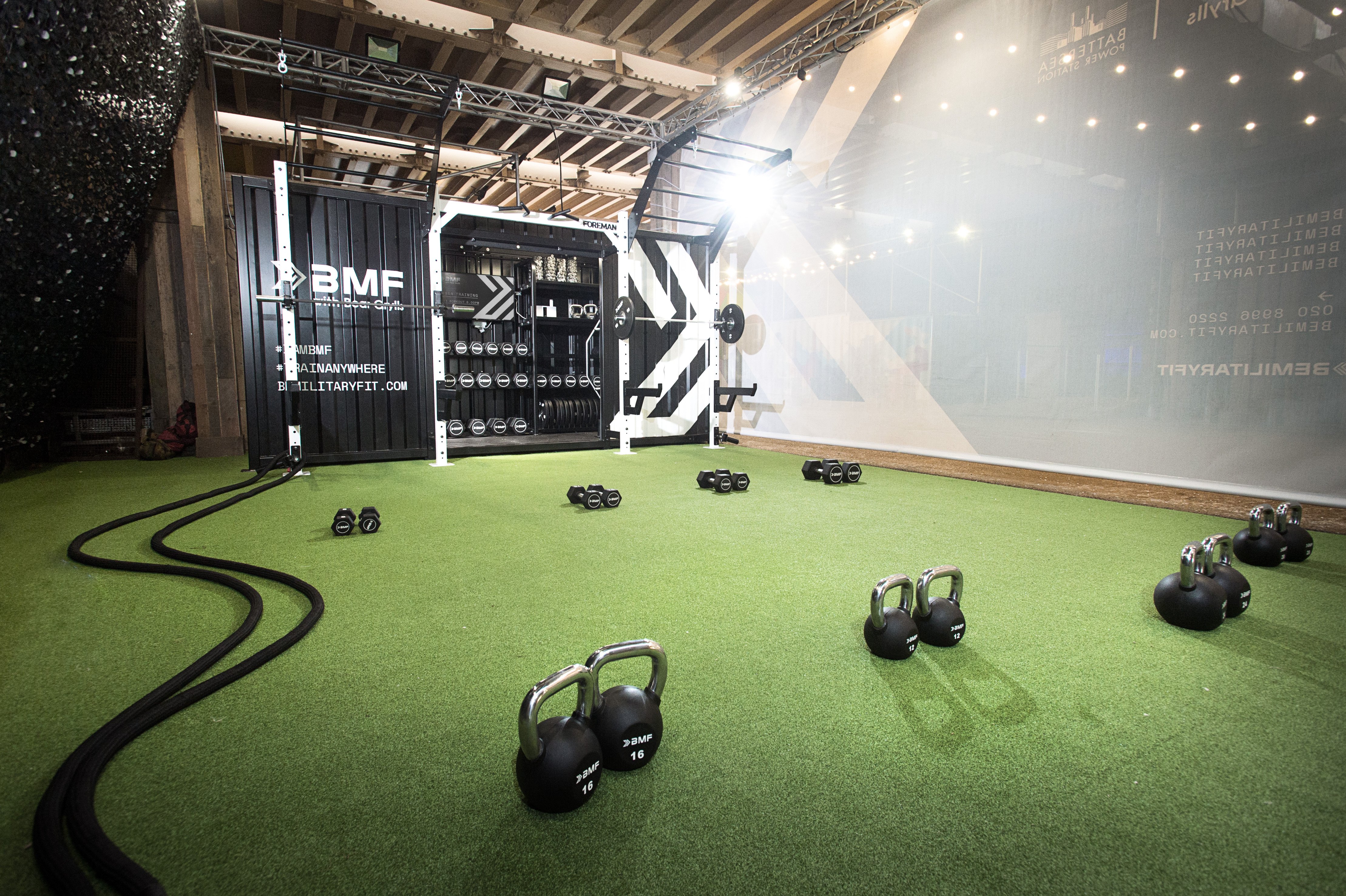 WHERE DO YOU SEE URBAN GOING IN THE FUTURE?
"Urban has the potential to go global! I've been working in the fitness industry for a long time now and have worked within some of the fasted growing gym brands such as Anytime Fitness and F45. Urban has the potential to grow at the same rate if not quicker due to the attractive and low-cost franchise offer and the wealth of knowledge/experience within Be Military Fit."
We encourage you to come down and give one of Gaz's classes a try!
For more information about BMF Urban, please email gary.wardle@bemilitaryfit.com