On Saturday 21st September, BMF joined forces with Plastic Patrolto participate in a mass clean up across the UK and mark World Clean Up Day.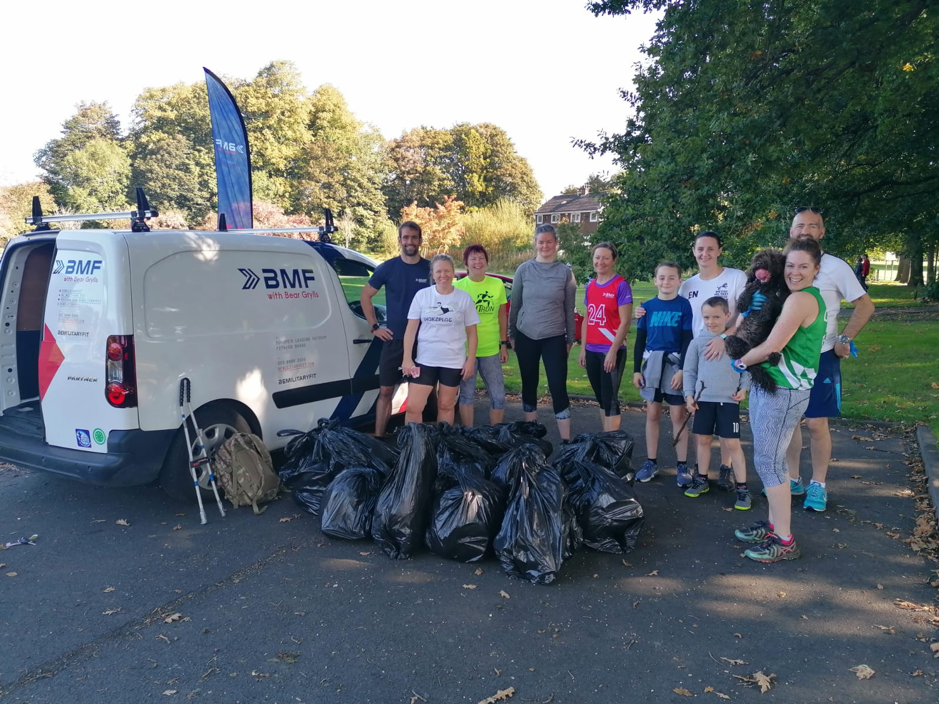 Plastic Patrol have a number of partner clubs and reps across the UK, Europe and US who help deliver free sessions, such as SUP / paddling, yoga, parkour, amongst others and BMF are delighted to be a part of this fantastic cause by plogging!
Plogging is word used to describe jogging combined with picking up litter. As a workout, it provides variation in body movements by adding bending, squatting and stretching to the main action of running, or walking. Our members enjoyed a unique military fitness/plogging session and in return picked litter and logged everything collected in the Plastic Patrol app!

Everything members log in the app is analysed by Plastic Patrol's partner scientists to help them understand the types, distribution, amount and brands of plastic (and other waste like glass, cans etc), so that they can stop the problem from source.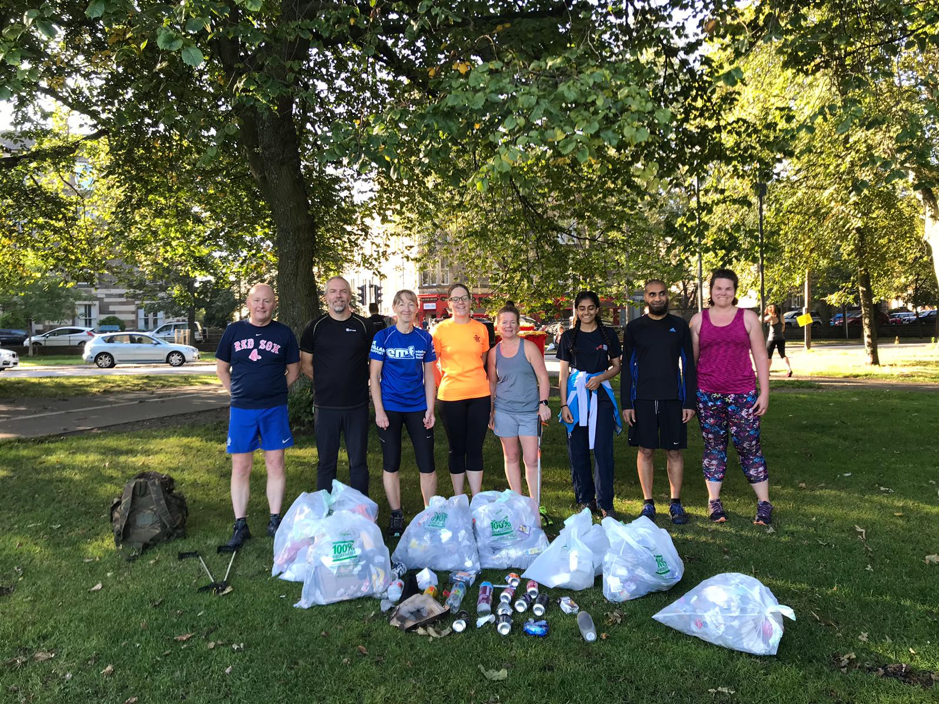 Nicola MacRae – BMF Edinburgh
"There was about 11 of us in total and we spent an hour jogging through the Meadows picking up any rubbish we could find. We each filled bags with all sorts of rubbish; cans bottles, wrappers and a shoe (!), kebab boxes and various types of packaging. I've spent many an hour doing BMF classes in the Meadows and really appreciate the lovely green space it provides for the community, so it's great to play a part in keeping it clean and a space that can be enjoyed by everyone. There is no excuse for litter, so hopefully highlighting the problem will shame those into ceasing their unacceptable behaviour!"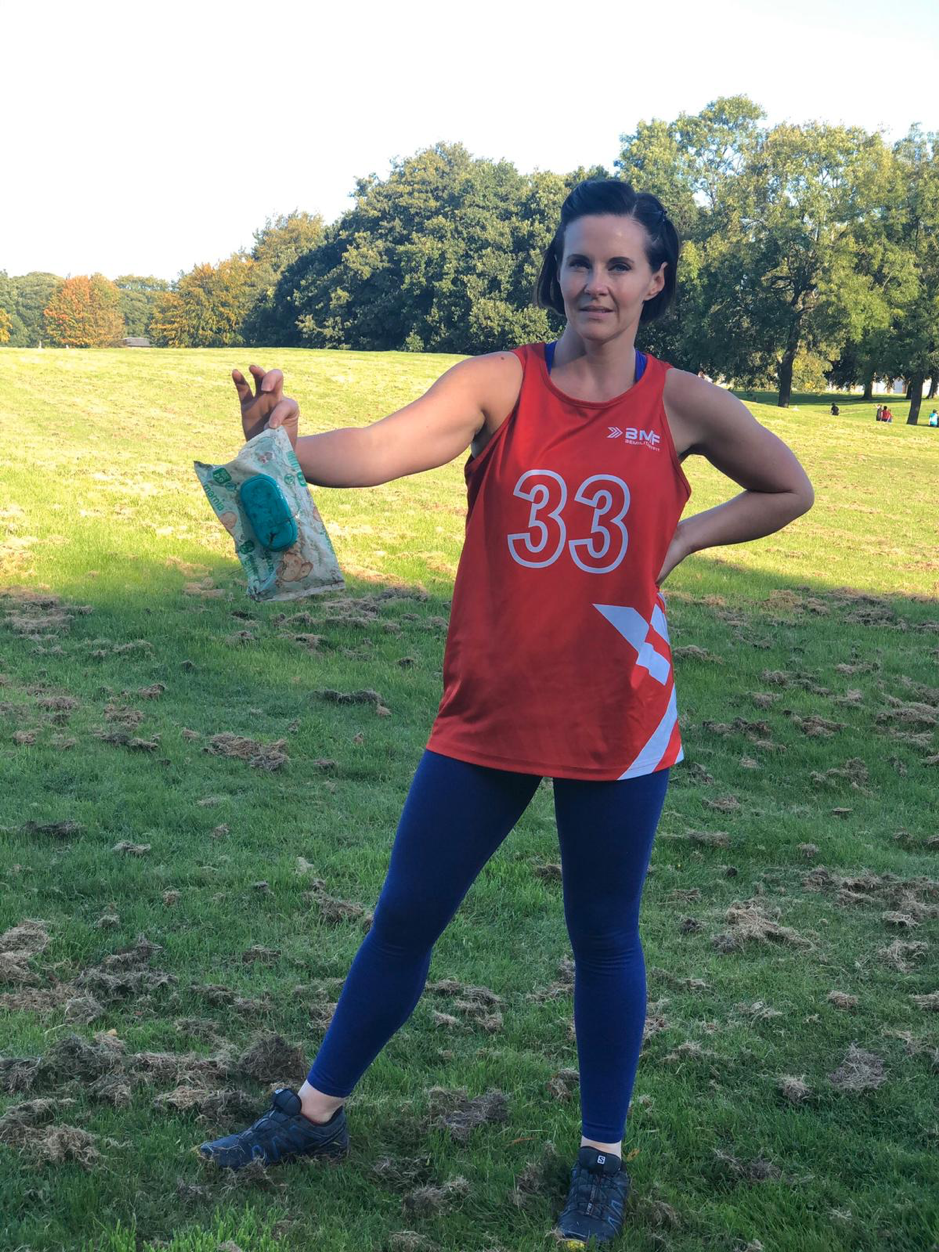 Graham O'Brien – BMF General Manager
"We've actually been plogging for the last 4 weeks at Heaton Park set up by a BMFer – Adam Pondor. He (as well as the rest of us) are sick of turning up to a litter laden park. Adam took the initiative to purchase 10x litter grabbers, bin bags, gloves etc. We now meet every Monday at 17:30 before the 18:30 BMF session and clean the park. We've even had new members from it that had stopped to chat whilst we were cleaning and now, they clean and train with us. We've collected well over 20 bin bags full of plastic, paper, coffee cups etc but surprisingly mainly baby wipes! Whilst training, anytime you spotted a piece of rubbish you could escape what we were doing and run off to a nearby bin to dispose of the rubbish and then come back and re-join."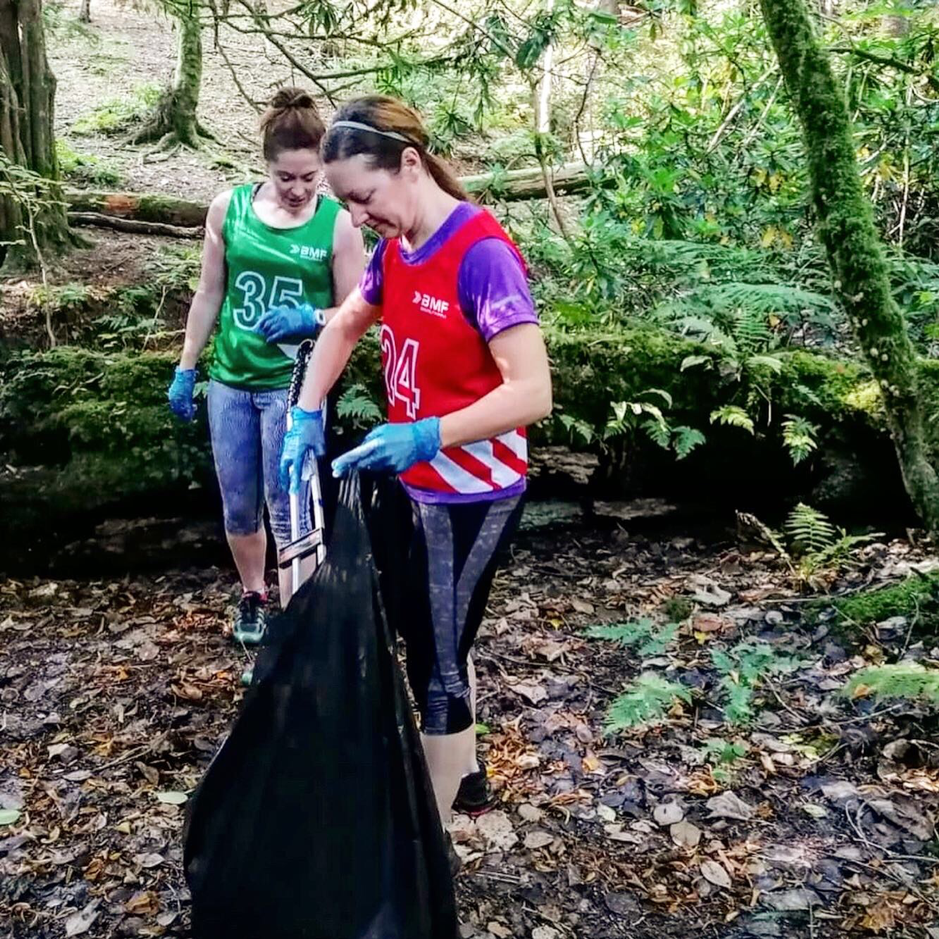 Adam Pondor – BMF Heaton Park
"I've always been advocate of litter picking and being an avid member of BMF, the two seemed to combine so well, being outdoors and keeping it clean!
I saw the park one day after a summer bank holiday weekend, and the state it was left in was absolutely abysmal, the only way to get it sorted was to talk less and pick it up! I decided then, that all it would take would be to get some likeminded individuals together and spend 30 minutes, before a session, to pick up some of the rubbish left in the park. Since that day, we've picked up an amazing amount of rubbish and even though it's a task that might not have an ending, I'm proud of the difference we're all making!"
The grand total number of pieces that have been collected in the Plastic Patrol app over time is now up to 240K pieces - What an amazing achievement! Thank you for your hard work BMFers!
If you are interested in joining this incredible movement, please speak to your BMF instructor or download the Plastic Patrol App.
You can also donate via Plastic Patrol to help tackle the pollution crisis!