BMF have added Sean Vian to the ranks to lead the South London region as General Manager.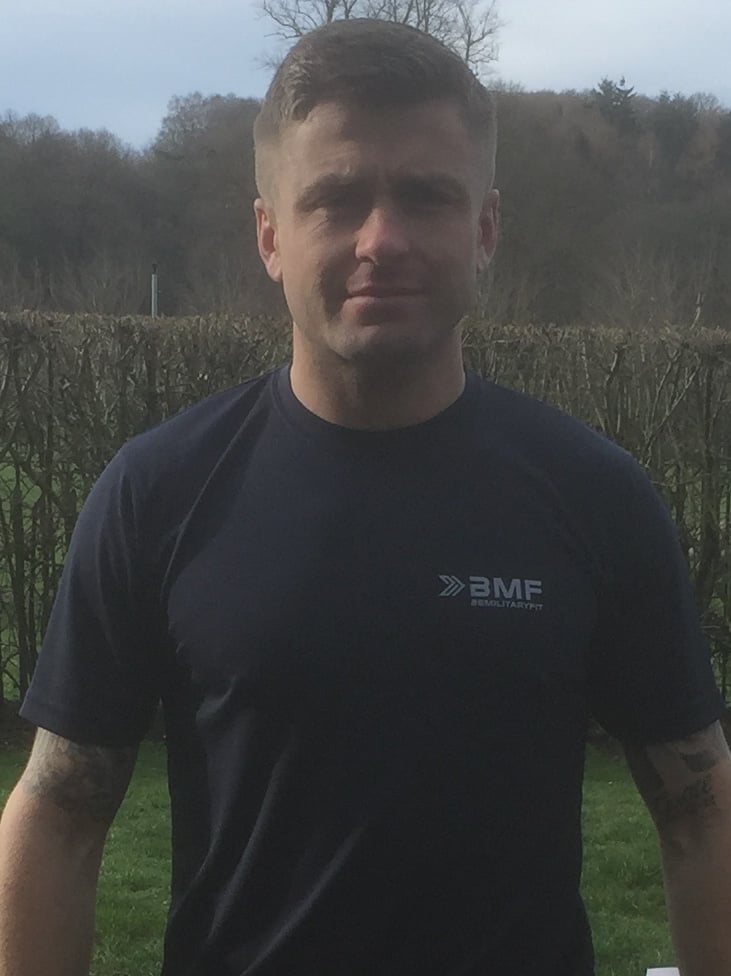 Sean is a former Parachute Regiment Colour Sergeant and Senior Pre-Parachute Selection Instructor and leaves the army after serving 16-years in a variety of operational environments including N.Ireland, Afghanistan and Iraq.
During that time Sean spent 2 years as the Senior Instructor for Pre-Parachute Selection (P Company Staff) delivering physical training and testing to determine whether an individual has fitness & determination to serve within Airborne Forces. A keen Boxer, Sean is also qualified as an England boxing instructor and a BBBoC Trainer/Second.
Sean said "It's an exciting time to be part of BMF. Military Phys has modernised with more focus on strength & conditioning and sports science and BMF's updated programmes are keeping pace with the developments. Joining now also gives the opportunity to have a positive impact on my region and the company as a whole.
"Members definitely get some tough love from me and strive to get the most out of every session in all weather conditions."
Ivan Rowlatt, a former Parachute Regiment Officer and now BMF Operations Director said, 'Building an elite culture is critical for the future vision of BMF. Having someone of Sean's calibre and experience is superb and sets the bar for the type of quality we're looking for in this new era. With the business modernisation and global expansion programmes underway, these are exciting times for a company with a wide range of employment opportunities; from part-time instructor to franchise owner.'
If you are interested in working for Be Military Fit or training for free, please visit www.bemilitaryfit.com/veterans