Last week, BMF instructors teamed up with the Royal Marines and Harlequins RFC to support Challenge Wandsworth, a community youth training initiative that aims to unlock the young people's full potential. The event provided an opportunity to be inspired by the role model instructors who delivered session on sports, martial arts, outdoor pursuits and physical fitness training.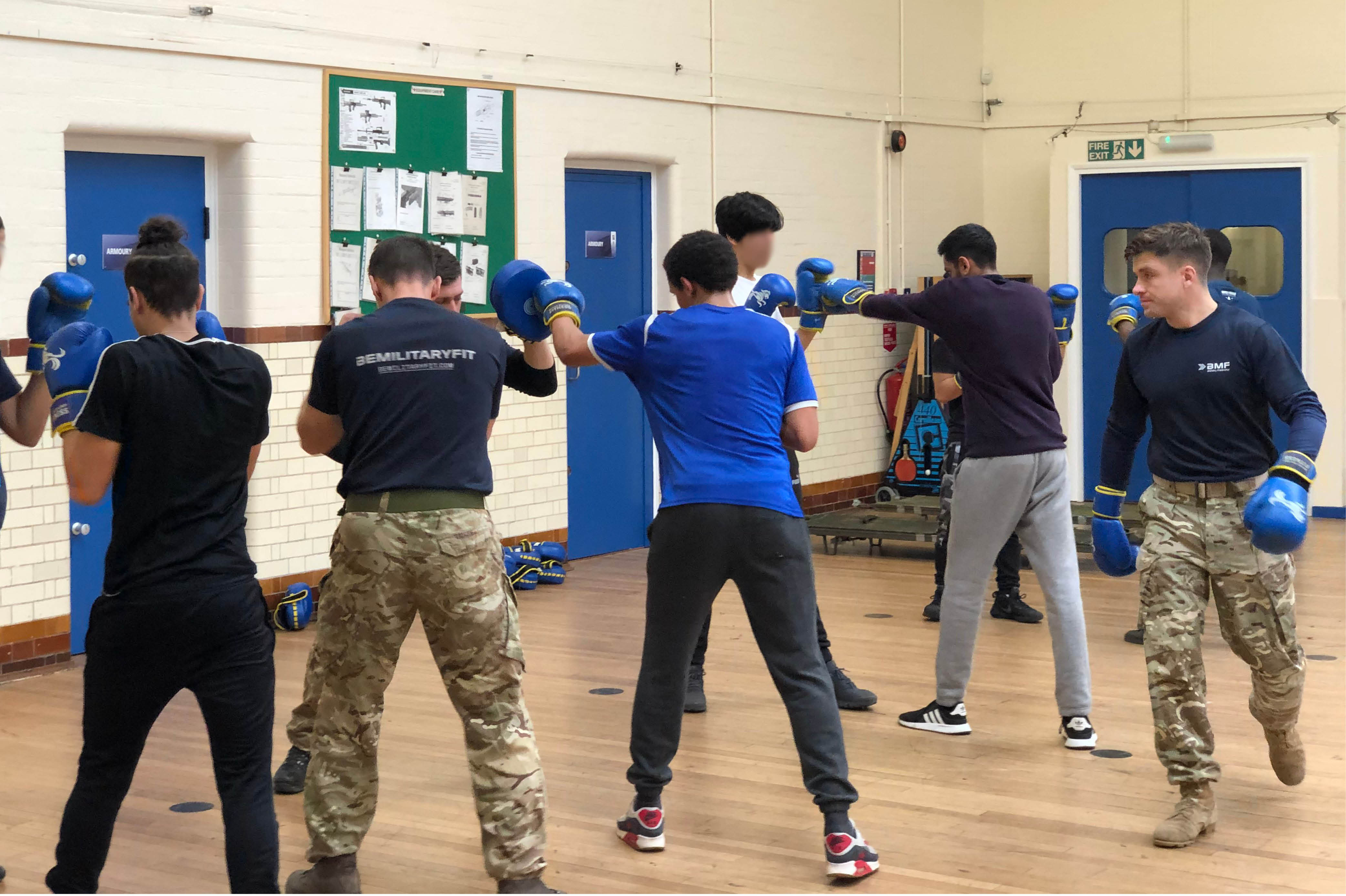 On the day, the participants, aged between 14-18 took on six unique physical challenges – including rugby, climbing, martial arts and BMF led physical fitness. The event was a huge success with high level of participation and enthusiasm from those involved.
The BMF team headed up by Senior General Manager David Grant, included high quality ex-military instructors Sean Vian, Nick Winter and Jel Bearder.
BMF Operations Director, Ivan Rowlatt said "The team were superb. They received some fantastic feedback from the Royal Marines Commanding Officer, the Police mentors and local dignitaries. Such events are critical to BMF's initiative to support the local communities in which it operates. It also builds on the close ties we have with the military, wider services and elite sporting organisations. We were very proud to be involved and this now sets a platform for many more initiates in the future. These relationships and community interaction really set BMF apart in the fitness industry".