BEN COOMBER - BMF NUTRITIONIST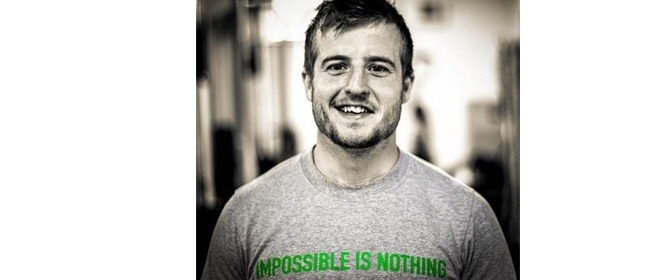 I first got into nutrition as a result of my journey, from obese to fit, slim and healthy, and working through IBS, ADHD and eczema. Losing 6 stone and getting in awesome shape certainly inspires you to do something with it, so I left what was a career set for the stage as an actor at the time to follow my new, and current, passion health and fitness.
Fast forward 10 years and I now have the UK's #1 Health and Fitness Podcast 'Ben Coomber Radio', an online nutrition coaching and education company Body Type Nutrition, and love to educate and share my message online.
For me nutrition and identifying what works for you is just a stepping stone for bigger and better things in your life, to have boundless energy all day, to sleep well and to be happy and healthy. These are all super cool things, and I know its super geeky to say it, but that's why I love the nutrition, health and fitness world; its something that when got right, sets people up for great things in their life.
Once you get to grips with your nutrition and realise how powerful it can be, and how easy it can be when its a habit, you can remove the veil of guilt around 'bad' food and incorporate health into a normal life. I'm like anyone in that I love good food; a nice Indian, good pub food, Japanese, and have a big love for craft beer and gin. I just know how to balance it in my lifestyle so I stay fit and healthy, but also enjoy the fruits of life in a social way.
There are some simple things that can get you so far when it comes to nutrition and getting the most out of your lifestyle. I think if I would list 5 things to get right, where possible, it would be:
Sleep enough, that means getting to bed earlier than you often might, ideally sleeping around 10pm-6.30am
Eat a good serving of protein at all key meals I.e. Chicken, pork, beef, fish, eggs, whey etc
Eat at least 2 servings of vegetables and fruit at all key meals
Do exercise that you love and motivates you, while walking wherever possible
Take time out, life is busy, but you have to enjoy it, and to stay passionate you need balance and adventure
I personally use my sport, rugby, to keep me passionate and alive with all of my training and nutrition. It gives me a reason to fuel my body and train hard. I love the training as its always varied, gives me a social life, keeps me challenging myself, and easily allows me to cycle my training around the games and cycles of the season.
Everything we do we have to be passionate about it, it's just about spending time cultivating and learning what really fires you up and why.
Be sure to check out Ben's awesome nutrition tips and advice on our Nutrition Hub.